Our Goal
At Form8949.com, our aim is to help you minimize the time and expense of complying with the tax reporting requirements related to your stock trading activity.
Do you use TaxAct?

Do you use a Tax Professional?

Save your tax preparer time and save tax preparation fees
Use our app to retrieve your broker data and generate schedules of your capital gains and losses in PDF format.
From the app, you can be sent an email to forward to your Tax Pro with information and links to your forms generated by the app.
---
Professional Tax Software Supported
Do you prepare your income tax return by hand?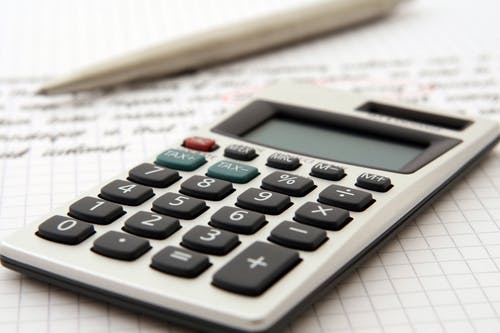 For many taxpayers with simple returns, money can be saved by preparing Form 1040, Schedule A, and Schedule B by hand.
However, if you have more than a few brokerage transactions, it doesn't make sense to prepare Schedules D and Form 8949 by hand. For just $12, we can generate these schedules for you and save you the time and tedium of transcribing broker transaction data.
Do you use TurboTax Desktop Edition?

The desktop edition has some advantages over the online edition.
Unlike the online edition:
You can use the deluxe edition and don't have to upgrade to premier edition just because you have stock trades.
You can directly view and edit the forms, schedules, and worksheets that are used in your tax return.
Do you use TurboTax Desktop edition have more than 1,000 transactions? See this article for more information.
Do you use TurboTax Online Edition?

Do you use TurboTax Online and have more transactions than can be imported into the program?
See this article for more information.
App Overview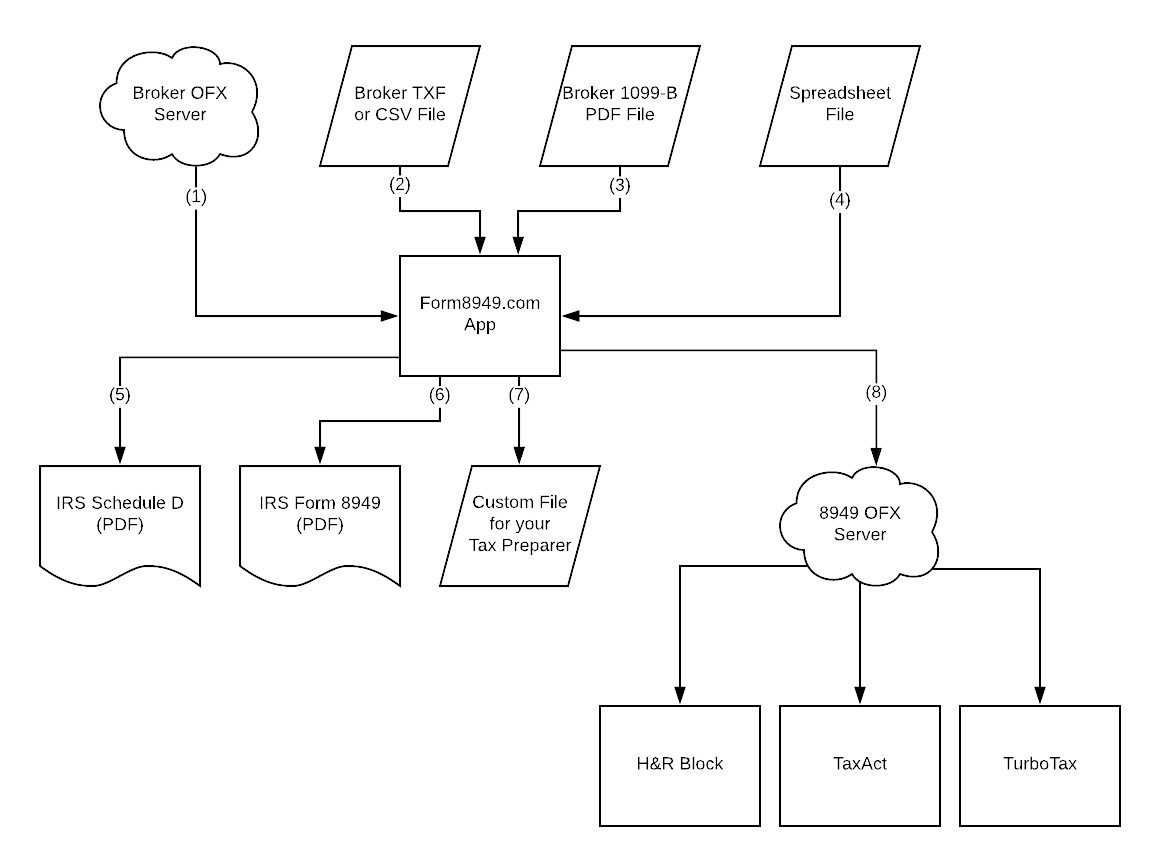 Inputs
(1) Our app retrieves data from openly-accessible broker OFX servers.
(2) It also processes broker 1099-B data files in XML, JSON, TXF, or CSV files that you download from the broker web site.
(3) If the above file types are not available, we can process broker 1099-B PDF files that you download from the broker web site.
(4) We also process excel spreadsheet files that you create.
Outputs
(5) The app generates IRS Form 1040 Schedule D and
(6) Forms 8949 in PDF format for attachment to your tax return.
(7) We also generate files you can deliver to your tax preparer for use in professional tax preparation software.
Tax Software Interfaces
(8) Your data can also be imported directly into H&R Block, TurboTax, and TaxAct.
For tax year 2020, we will be supporting both the Open Financial Exchange (OFX) and Financial Data Exchange (FDX) standard interfaces. These servers are operated by our sibling website, Tax Doc Hub. See www.taxdochub.com to learn more.