Cash App Taxes Integration
Website: https://cash.app/taxes
Users of Form8949.com who use Cash App Taxes for tax prep have the following integration options:
Enter Detail Transactions
Cash App Taxes provides a convenient spreadsheet input feature to enter transactions.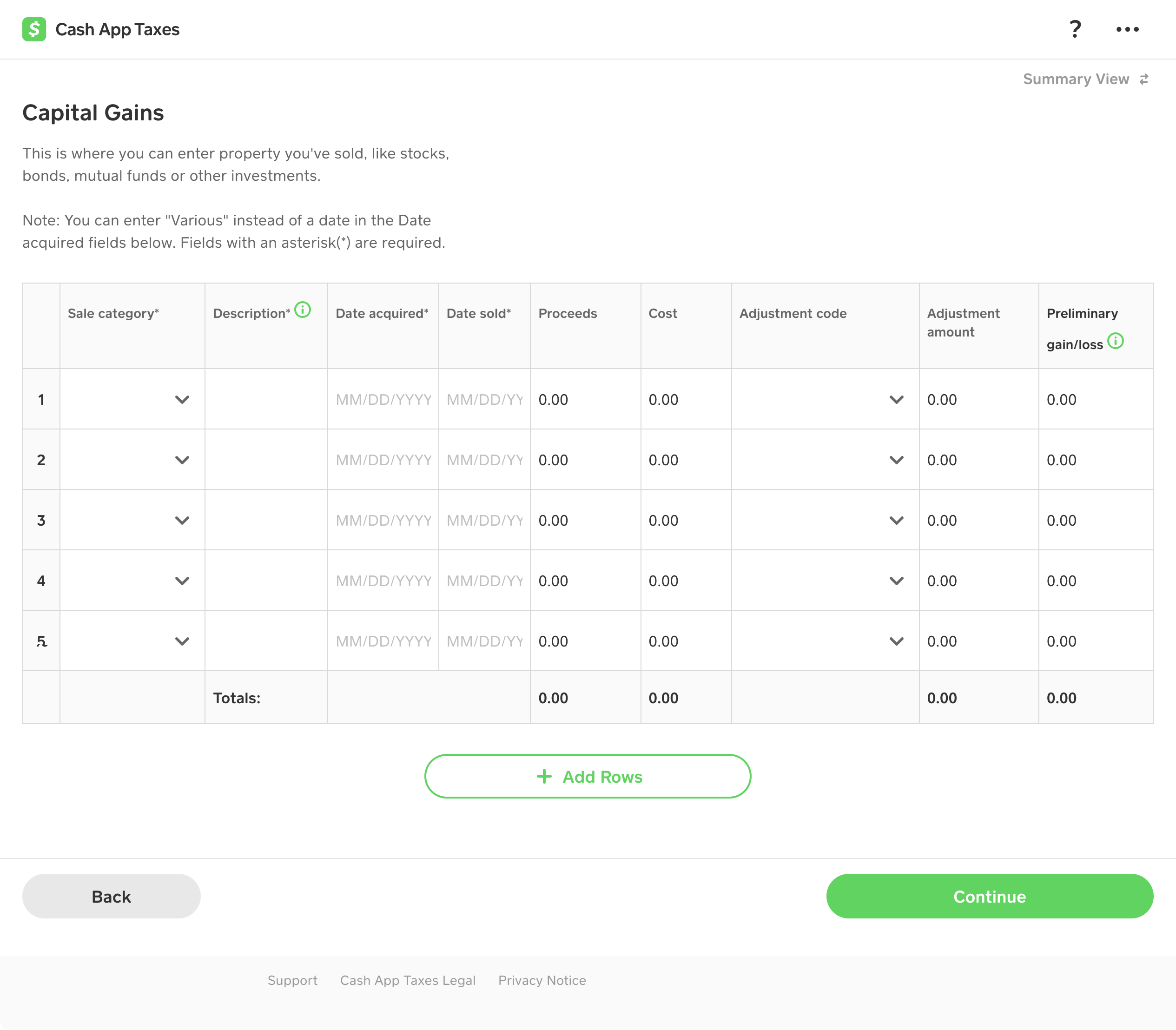 Enter Summary Transactions
Each summary transaction is entered on the screen shown below.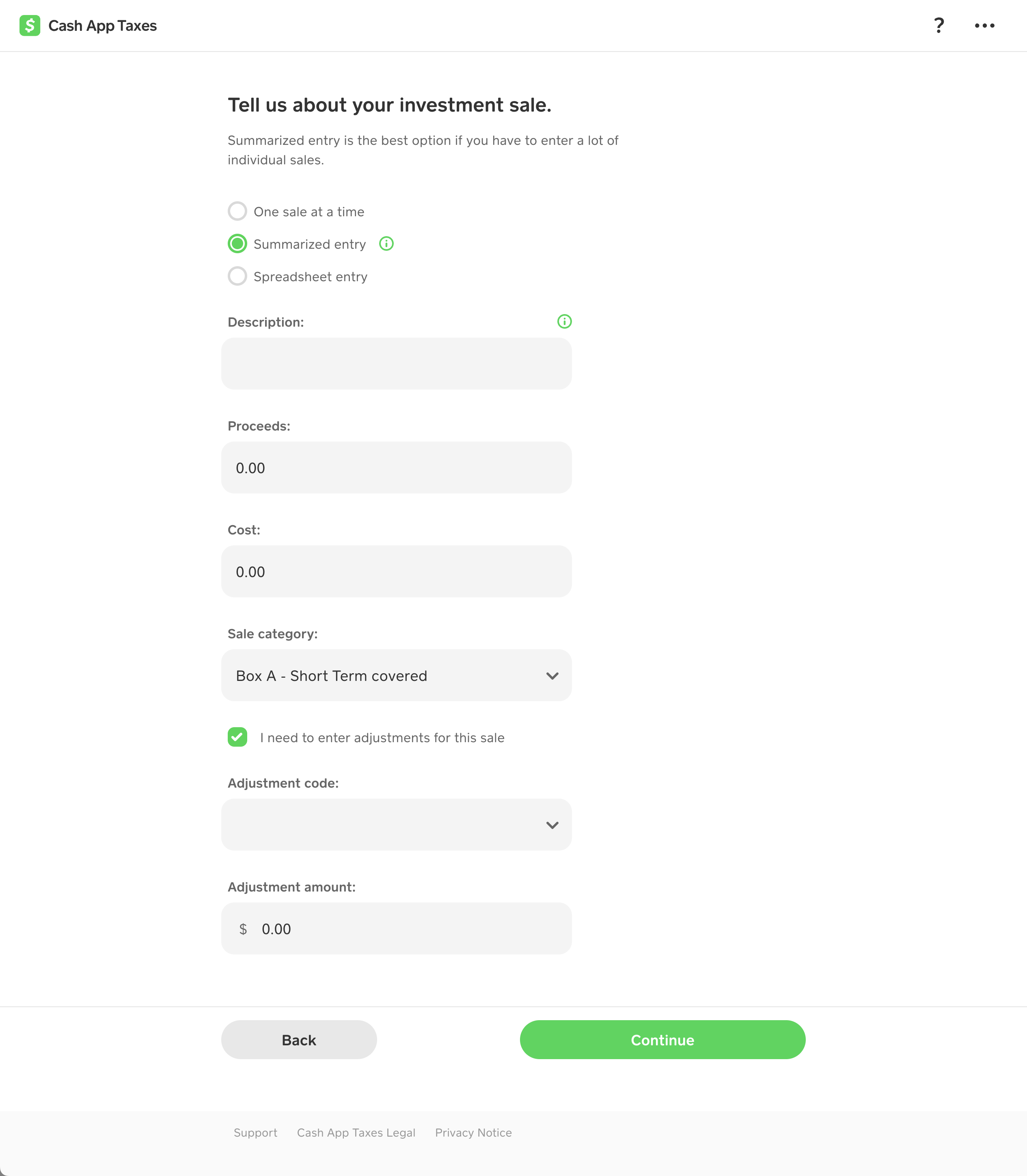 Import Detail Transactions
This option is NOT AVAILABLE.
Import Summary Transactions
This option is NOT AVAILABLE.
Attach Form 8949 Statement
Electronic attachment of Form 8949 Statements (PDF) to e-filed returns is NOT AVAILABLE.
If you electronically file — and do not electronically attach a PDF statement — to comply with IRS requirements, you need to print and mail Form 8949 statements using Form 8453 as a cover sheet.
The IRS instructions to Form 8453 include the following:
If you are filing your tax return using an online provider, mail Form 8453 to the IRS within 3 business days after you have received acknowledgement...

Mail Form 8453 to:

Internal Revenue Service
Attn: Shipping and Receiving, 0254
Receipt and Control Branch
Austin, TX 73344-0254
---
If you have more up-to-date information, please email support@form8949.com.