H&R Block Integration
Users of Form8949.com who use H&R Block for tax prep have the following integration options:
Enter Detail Transactions
To avoid the tedium of manually entering your detail data, use the 'Import Detail Transactions' option described below.
Enter Summary Transactions
You may use the Import Summary Transactions option below or enter your summary transactions.
Follow the Block interview prompts.
Import Detail Transactions
The Form8949.com app will provide you with import codes as seen below.
You can import all transactions (#1 below).
Or, alternatively, you can take advantage of Exception 1 and aggregate qualifying transactions (#2 below).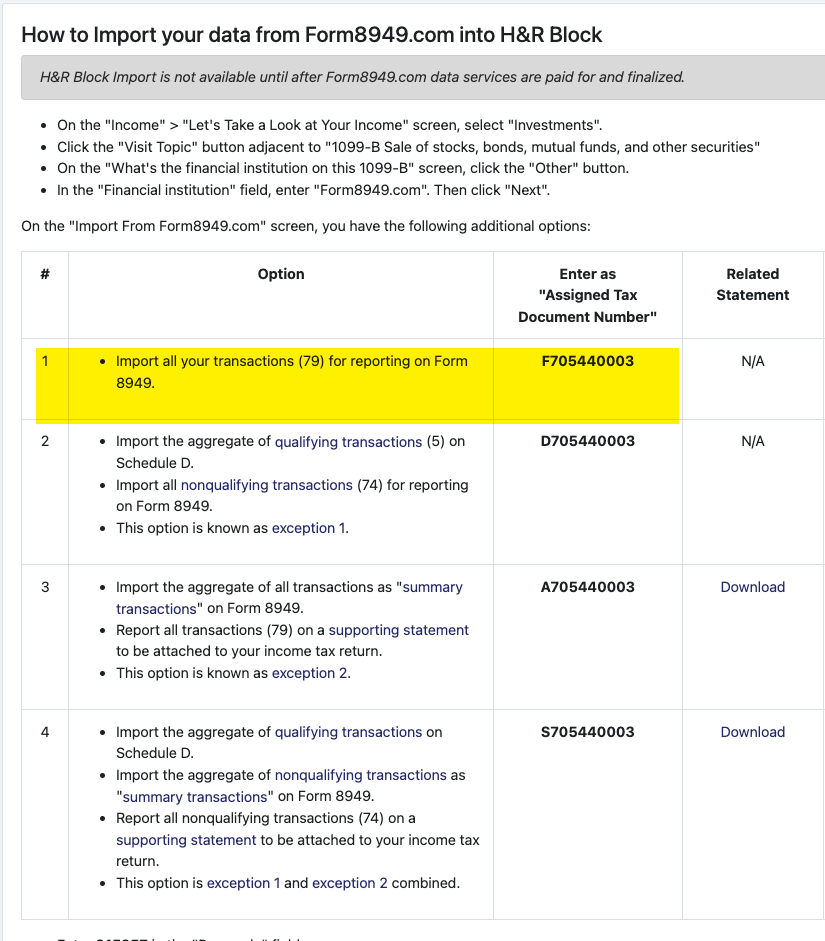 On the "What's the financial institution on this 1099-B" screen, click the "Other" button.
Then in the "Financial institution" field, enter "Form8949.com", then click "Next".
Enter the codes shown in our app.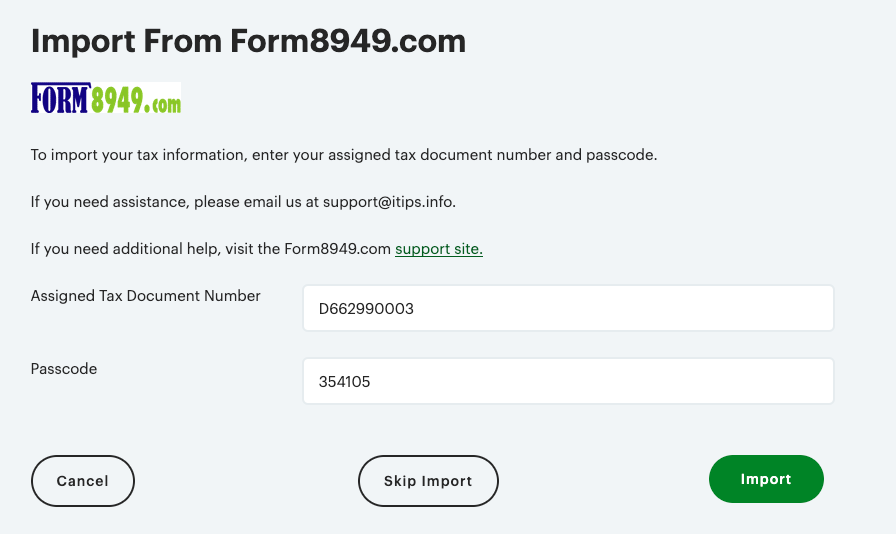 Import Summary Transactions
The app will provide you with import codes to import summary transactions as seen below (#3).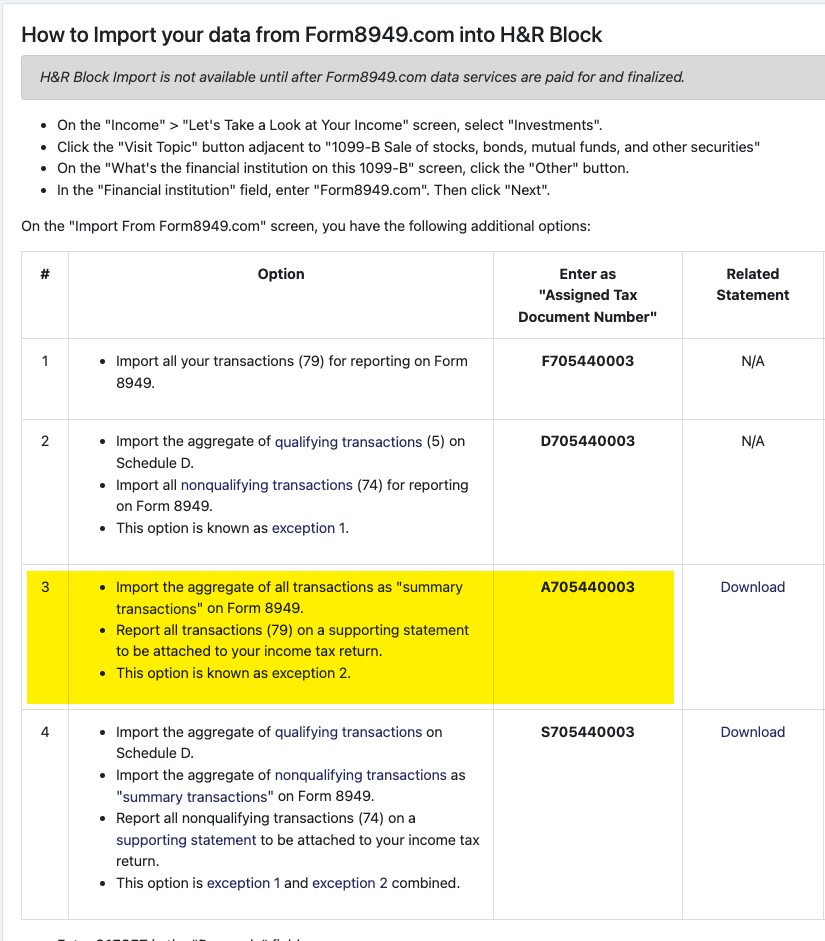 Attach Form 8949 Statement
Information Coming Soon
---
If you have more up-to-date information, please email support@form8949.com.