TaxAct Active Traders
TaxAct has an import limit of 2,000 transactions. If you have more than 2,000 broker transactions, instead of importing your transactions, you can use the Form8949.com app to generate (1) "summary transactions" for import and (2) a PDF statement for attachment to your TaxAct-generated tax return.
In the Form8949.com app, you are provided with (1) import codes and instructions and (2) a link to download the PDF file.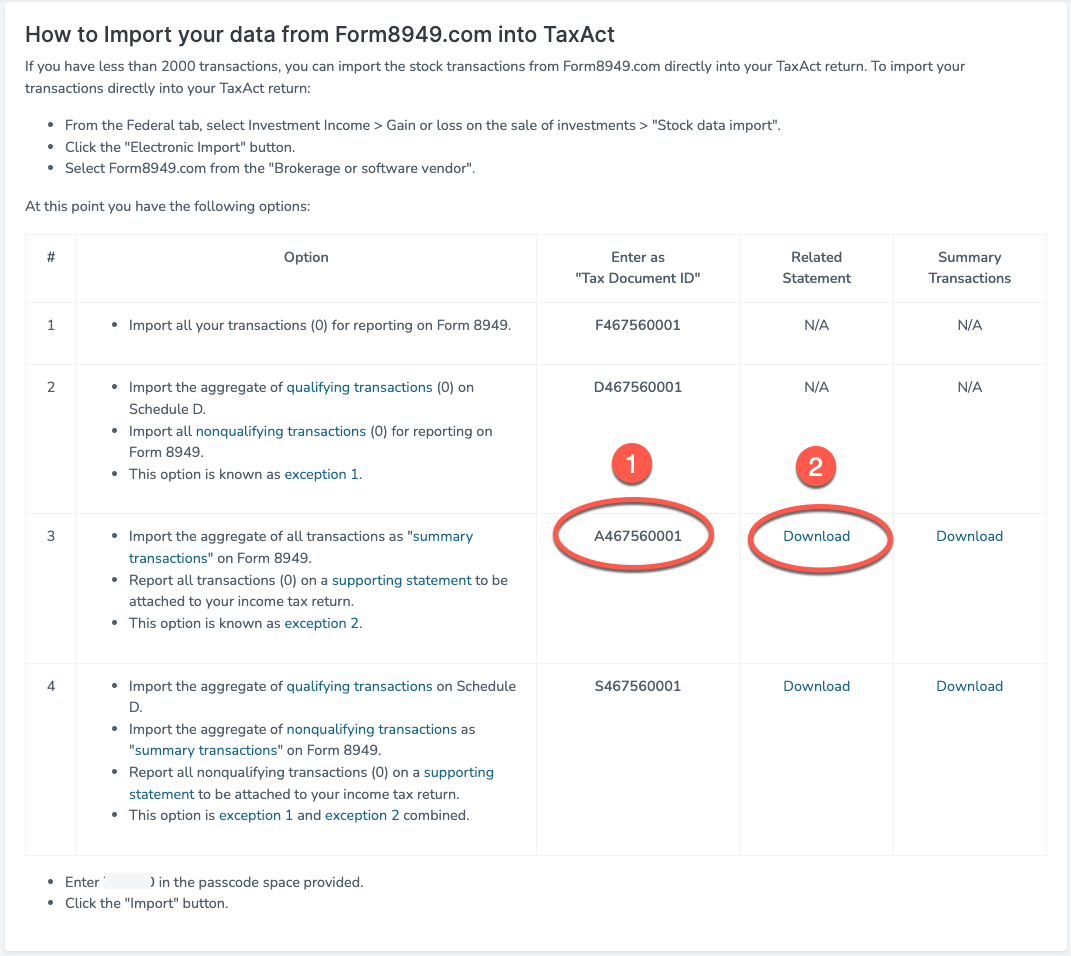 You may either import or enter "summary totals" into the TaxAct program.
IMPORT SUMMARY TOTALS
In TaxAct, navigate to the import screen and enter the Tax Document ID and passcode provided by Form8949.com.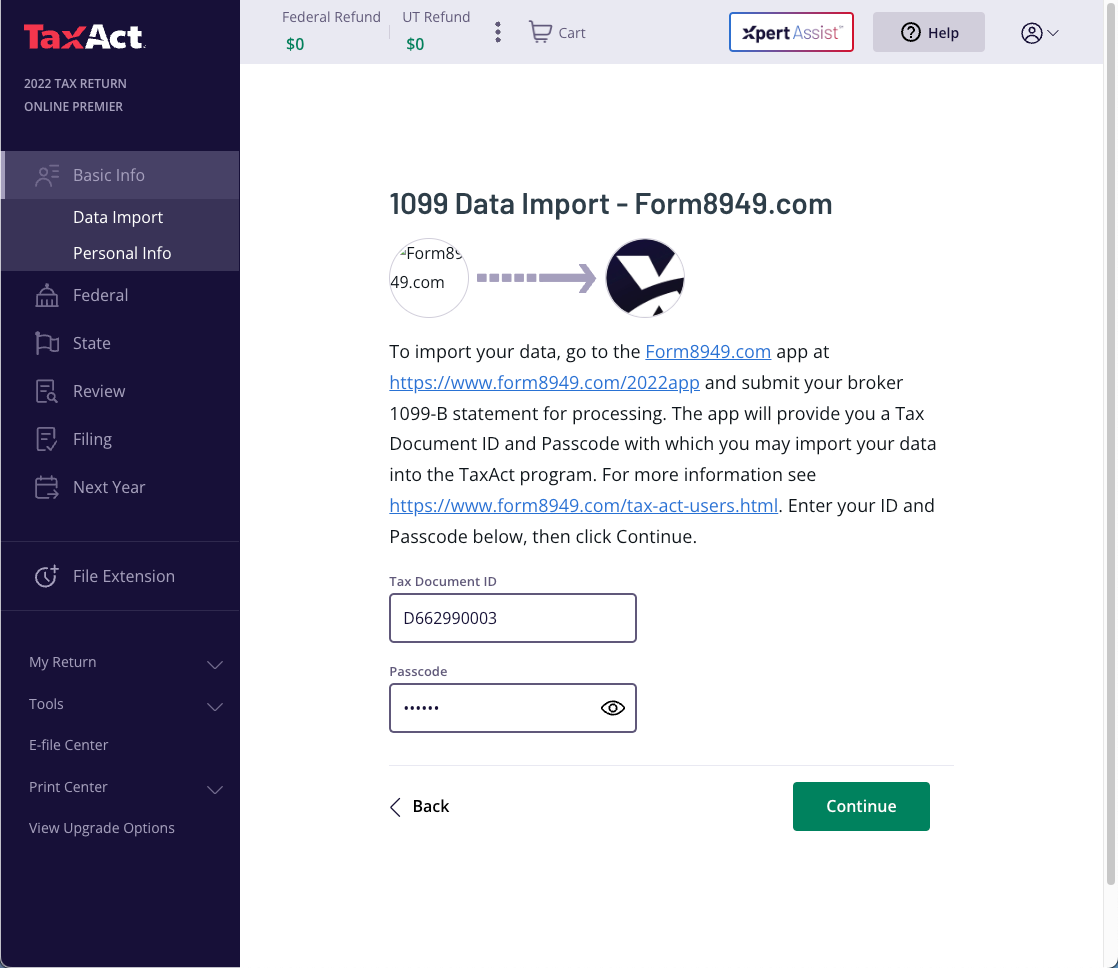 ENTER SUMMARY TOTALS INSTEAD OF IMPORT
1. Select Federal > Investment Income > Gain or loss on the sale of investments > "Enter totals from a statement of transactions you will attach to your return".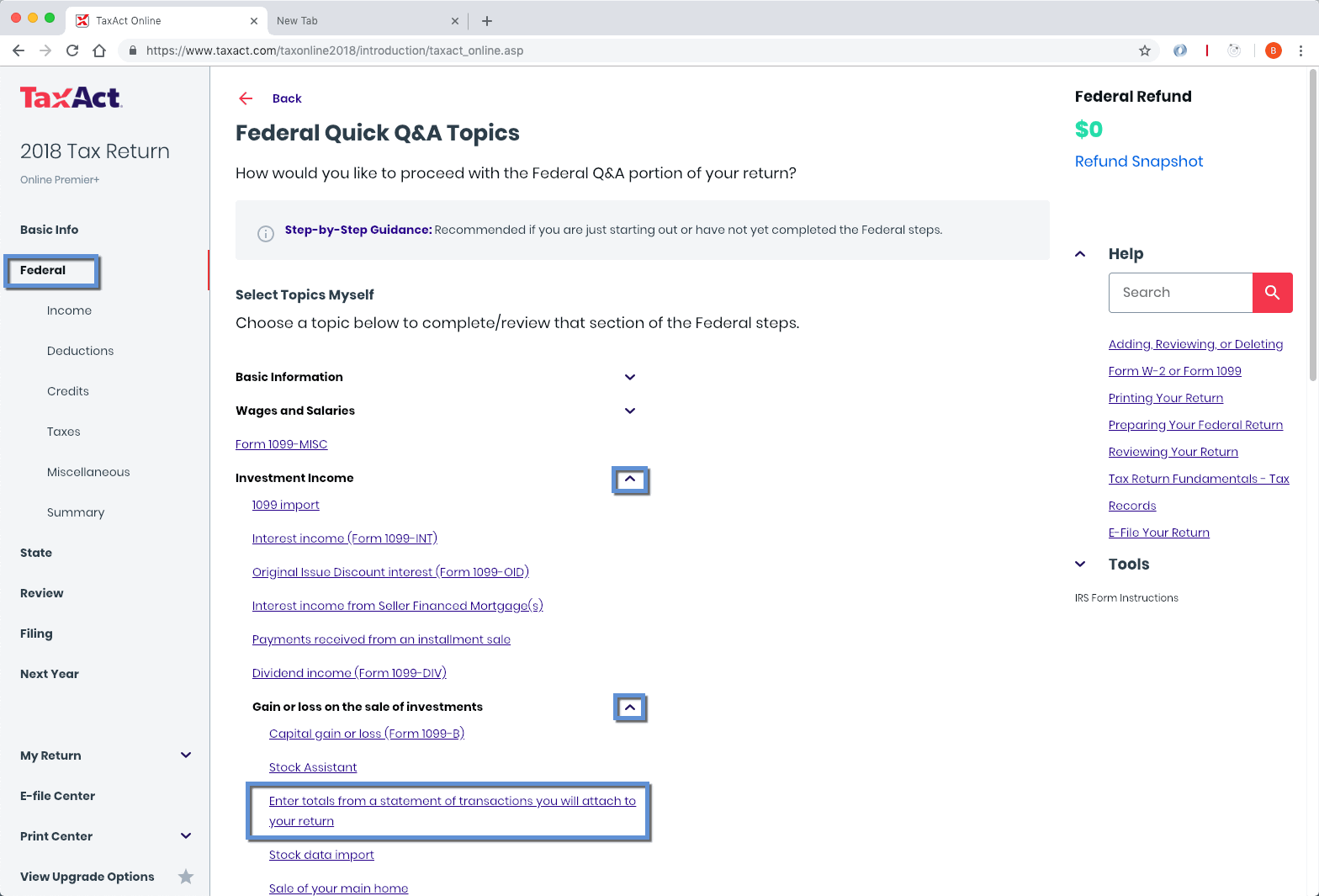 2. Check the "Attach a statement of transactions instead of entering them manually" box. Click 'Continue'.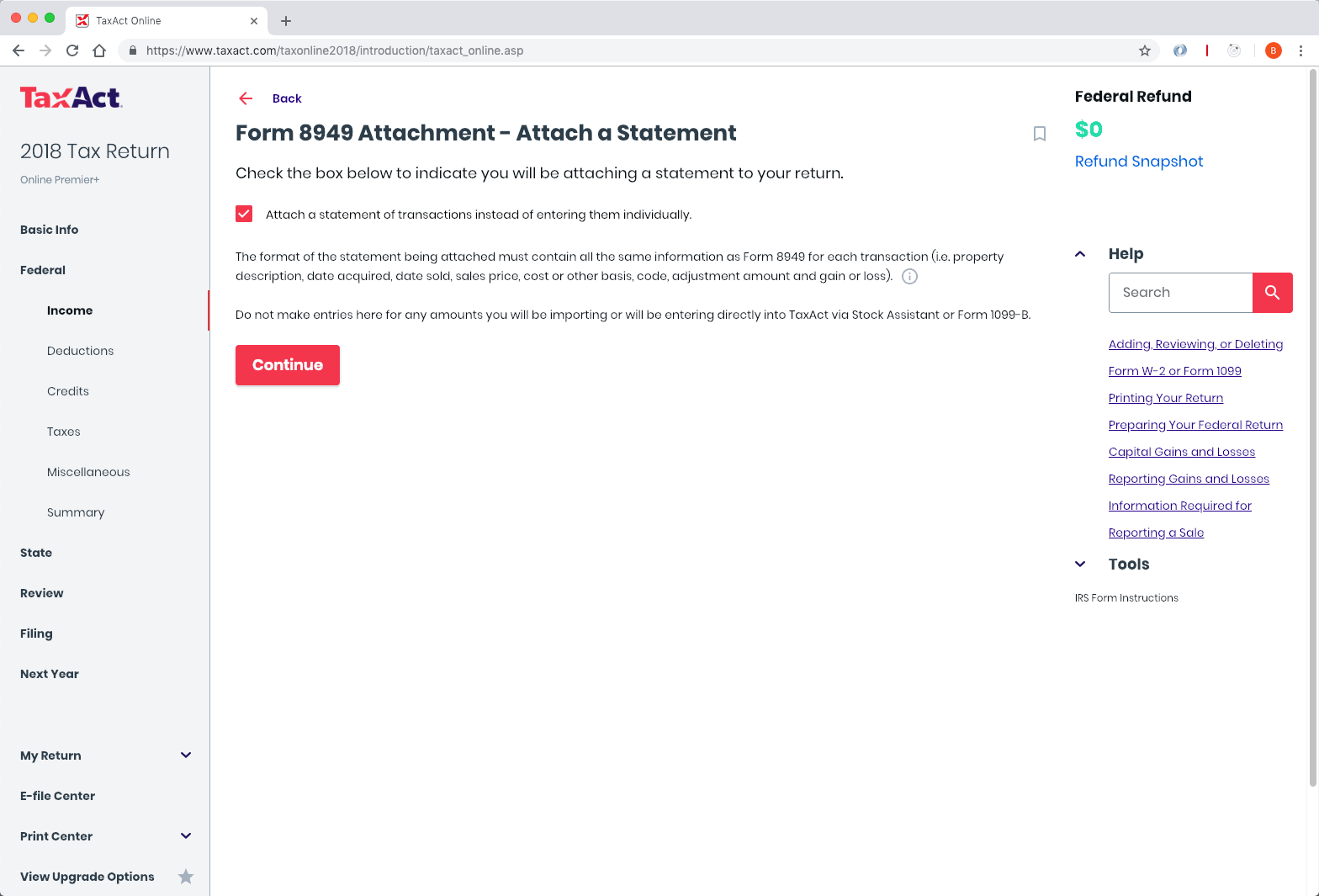 3. Using the customized instruction sheet we provide to you, enter the reporting category summary totals shown on the instruction sheet.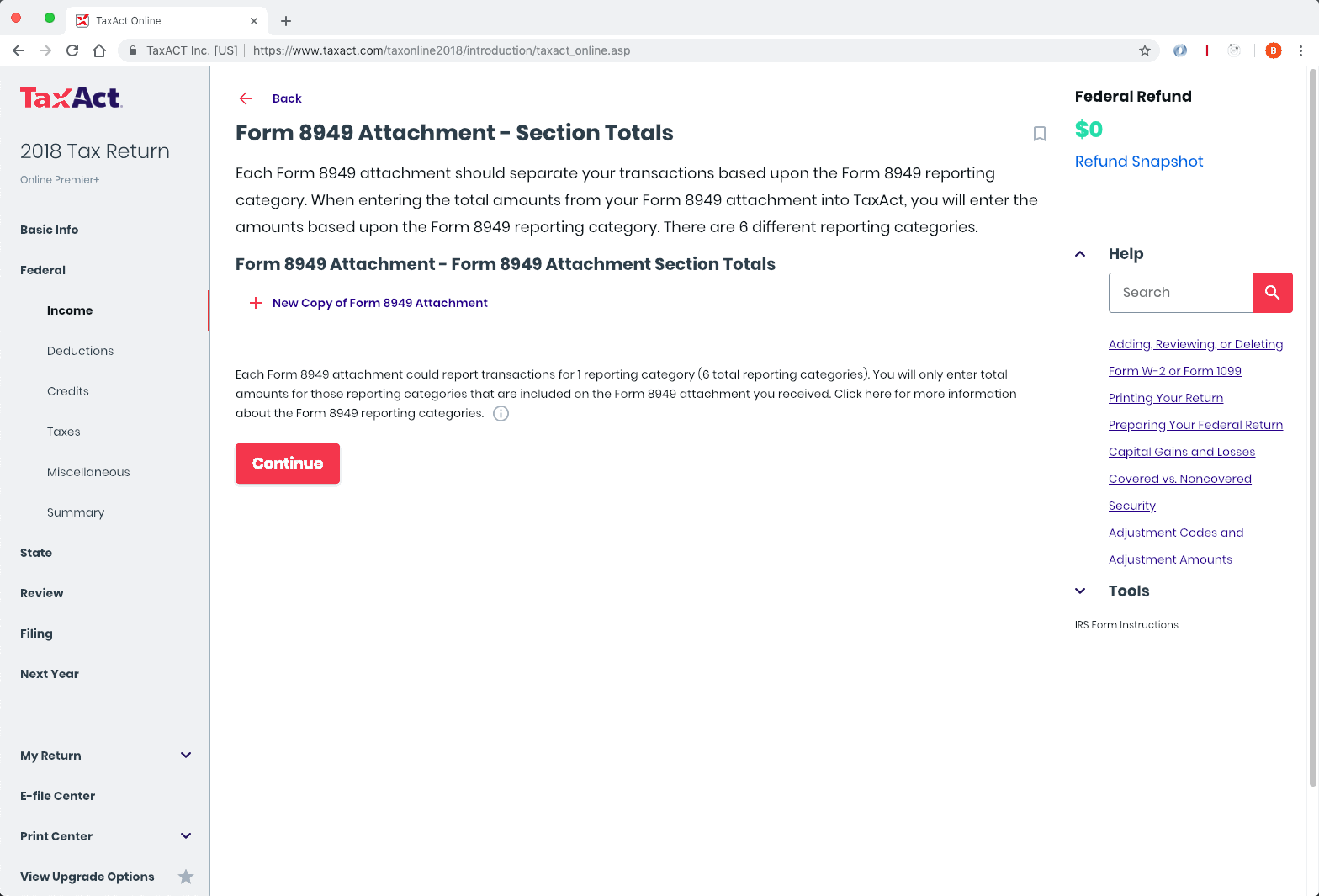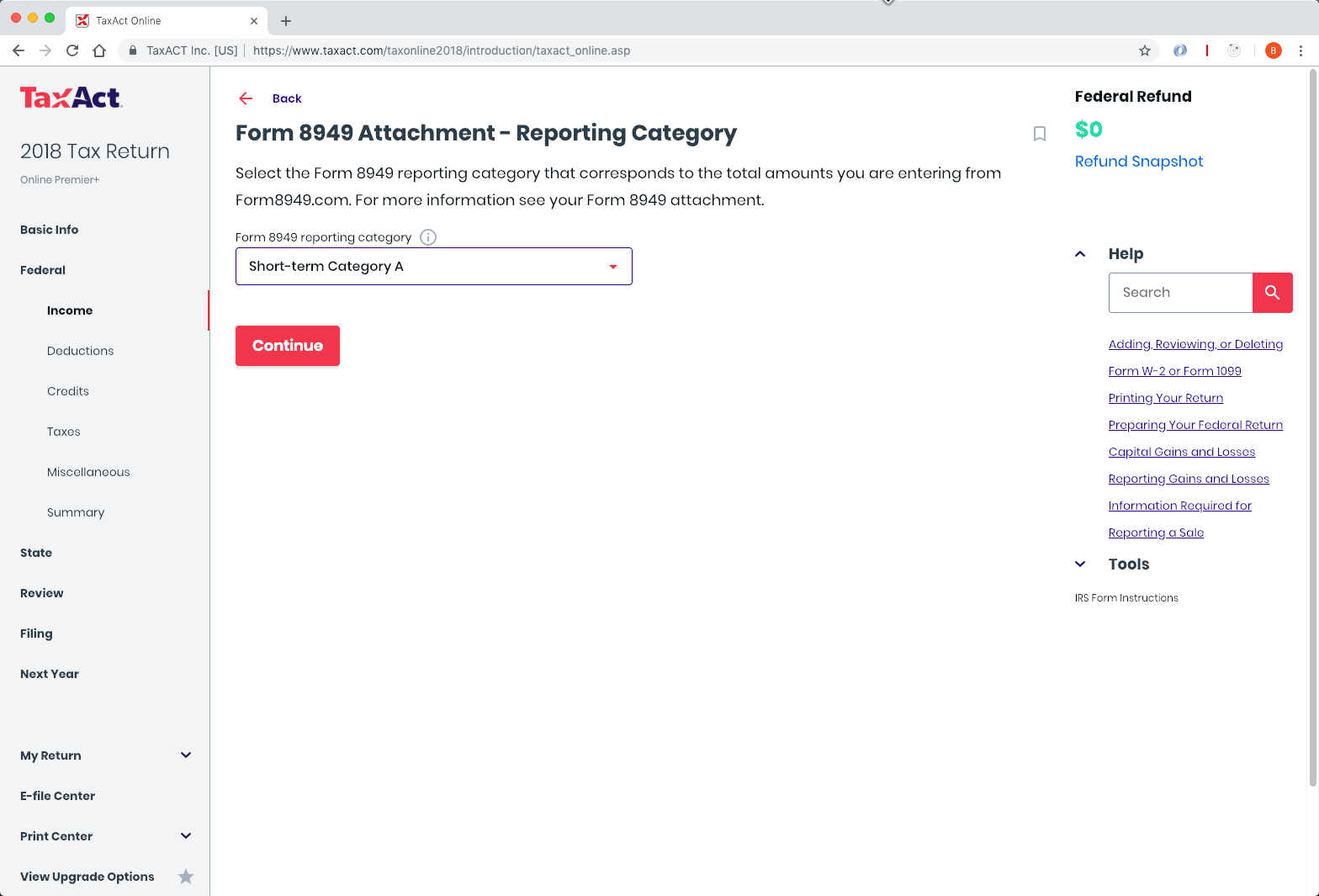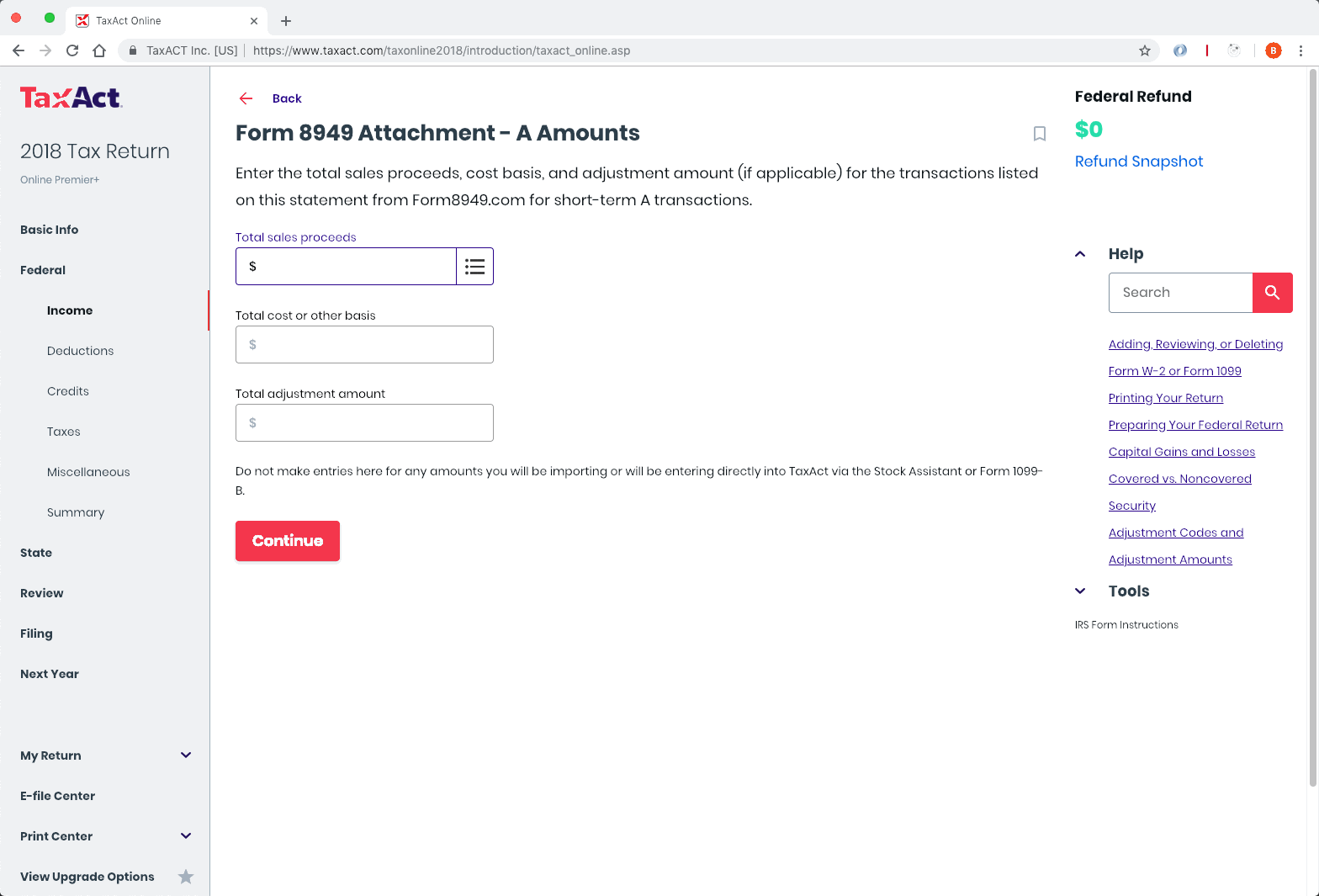 ---
ATTACHING STATEMENT WHEN FILING ELECTRONICALLY
If filing electronically, you will have the option during the e-file steps to attach your Form 8949 statement as a PDF.