Conversion
For as little as $12.00, you can convert a downloaded broker 1099-B PDF or other data file to:
Form 8949 data file directly importable into TaxAct Professional or a
Form 8949 Statement PDF file for attachment to Form 1040
1. Import
You may directly import Form 8949 data into TaxAct Professional from form8949.com.

Here are the steps:
Step 1: Select File > Import > 1099.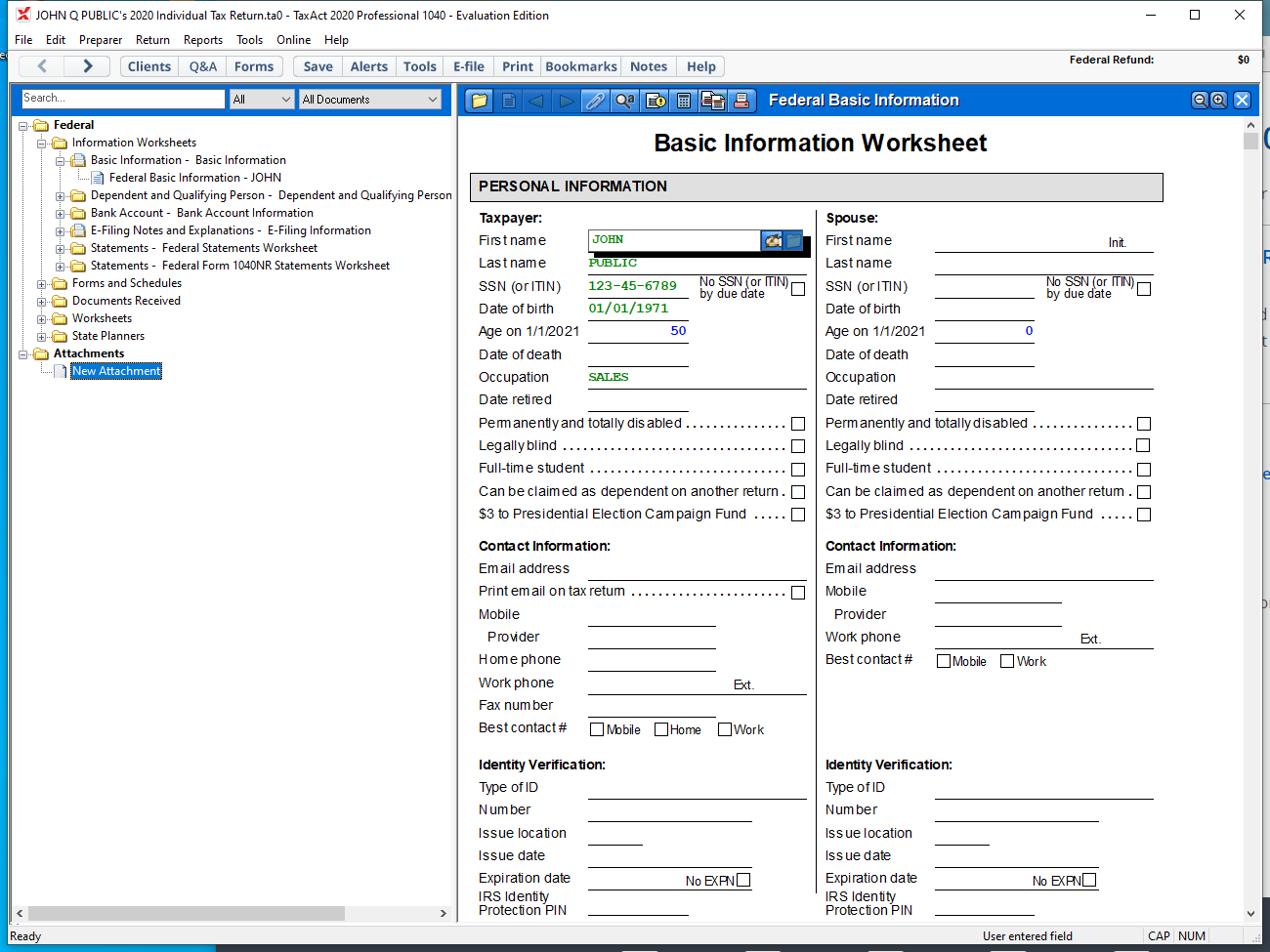 Step 2: Click the "Electronic Import" button.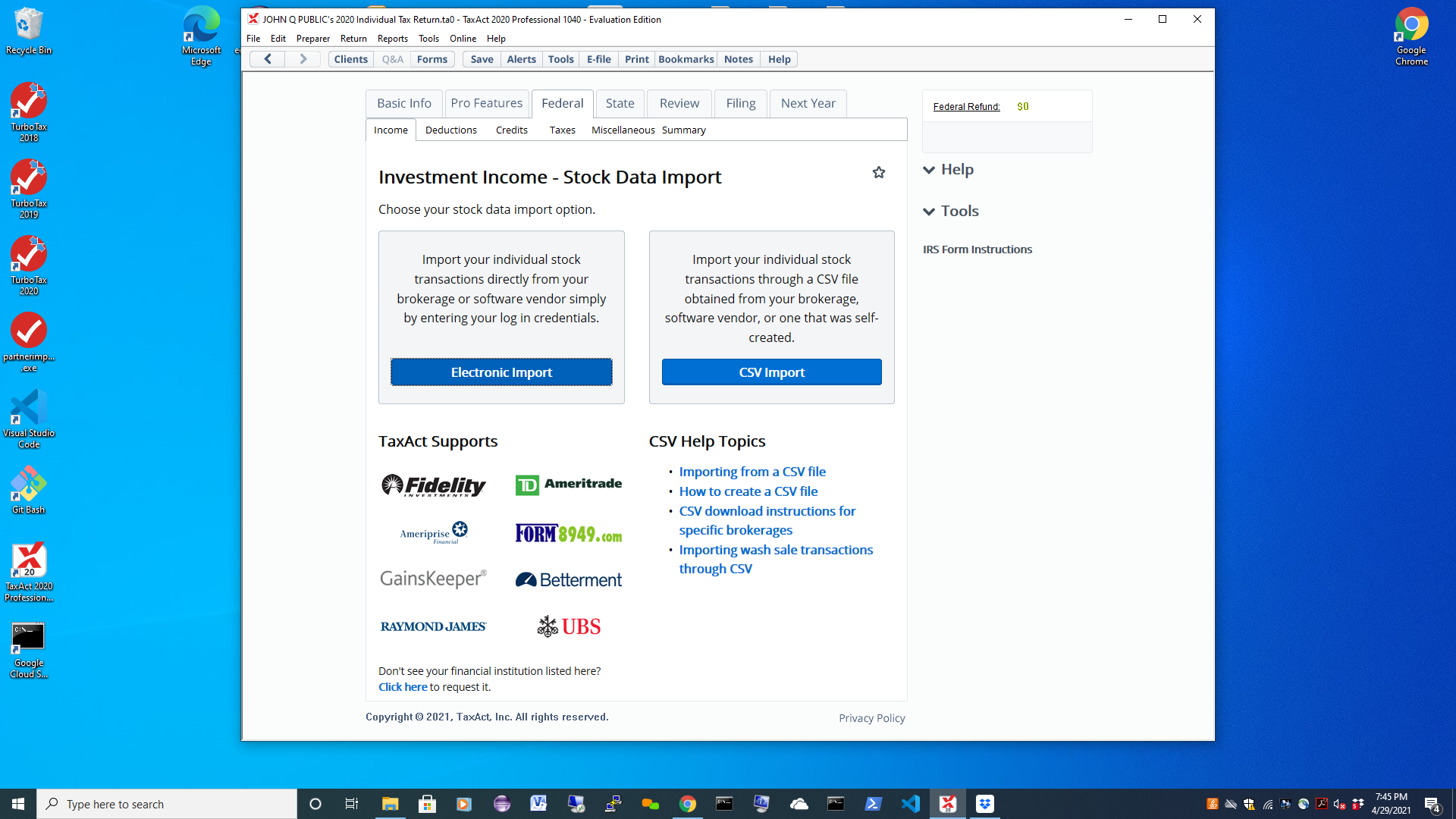 Step 3: Select Form8949.com from the list of 1099 import sources. Click "Continue".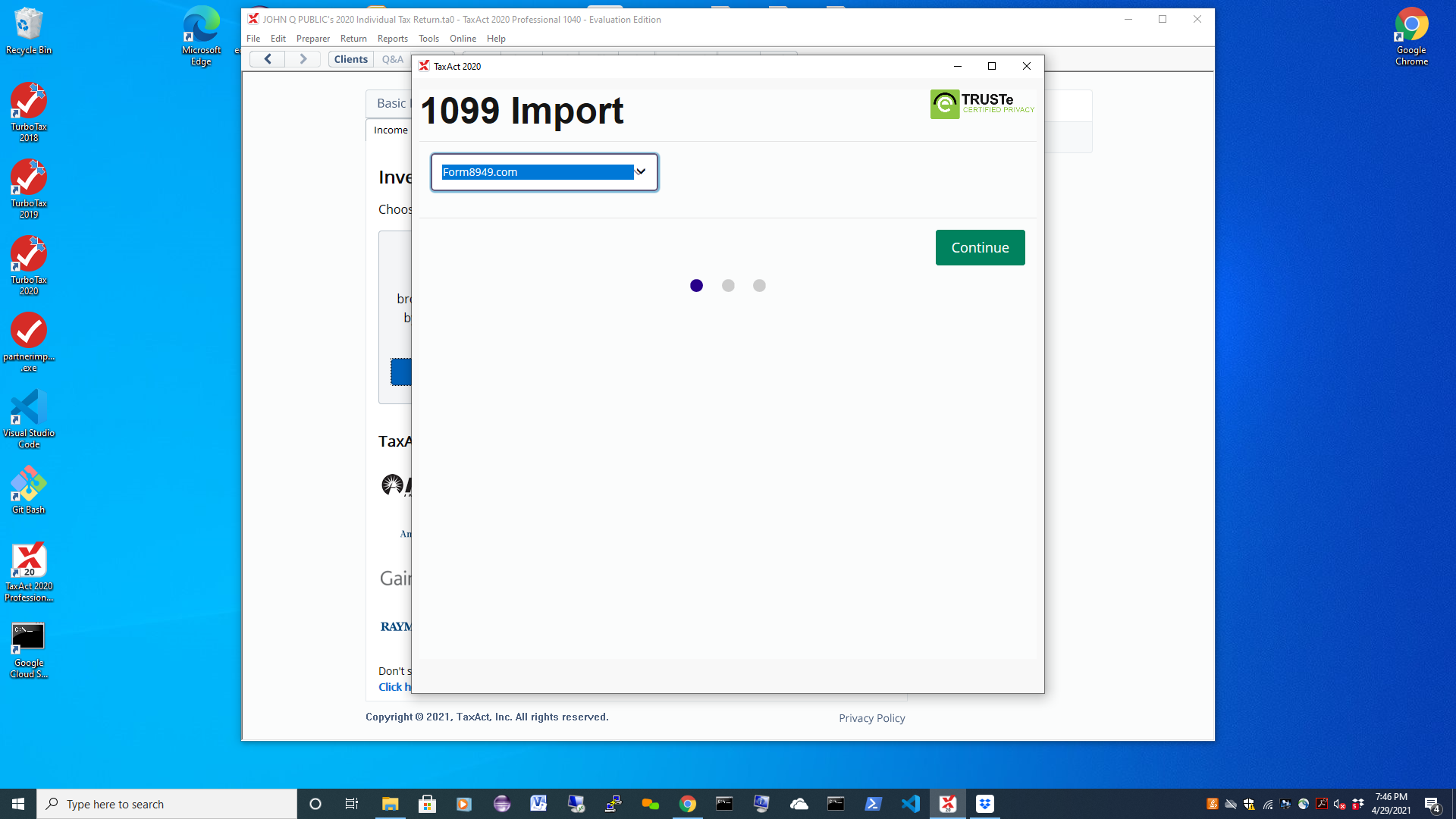 Step 4: In the "File Number" and "Passcode" fields, enter the values provided from the Form8949.com app. Click "Continue".
Form8949.com App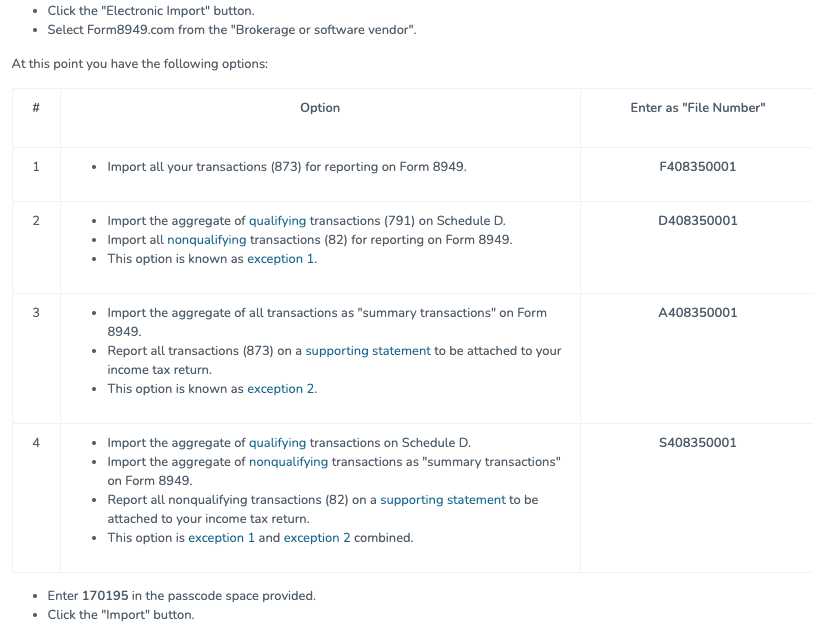 TaxAct Professional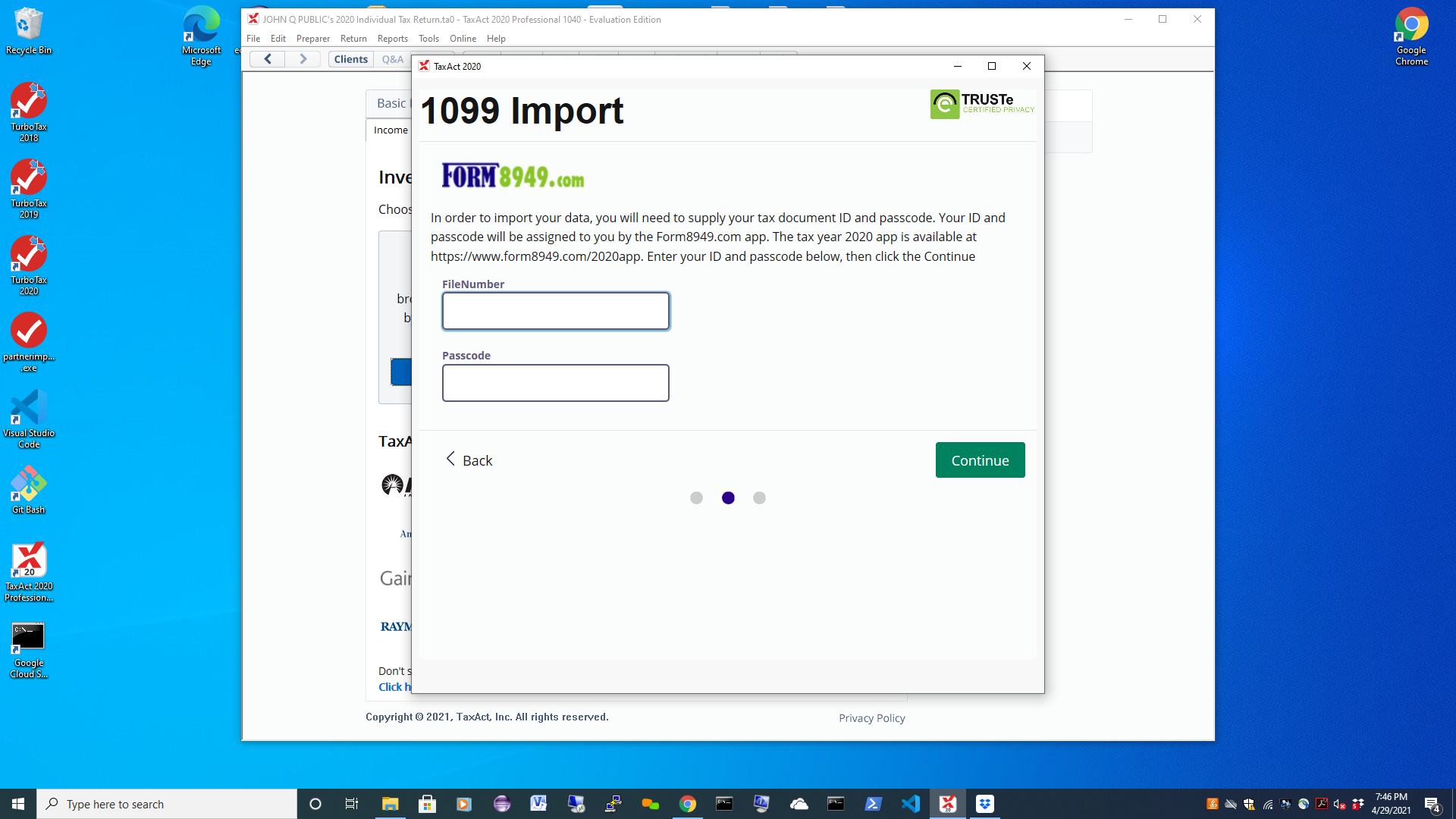 Step 5: View imported data.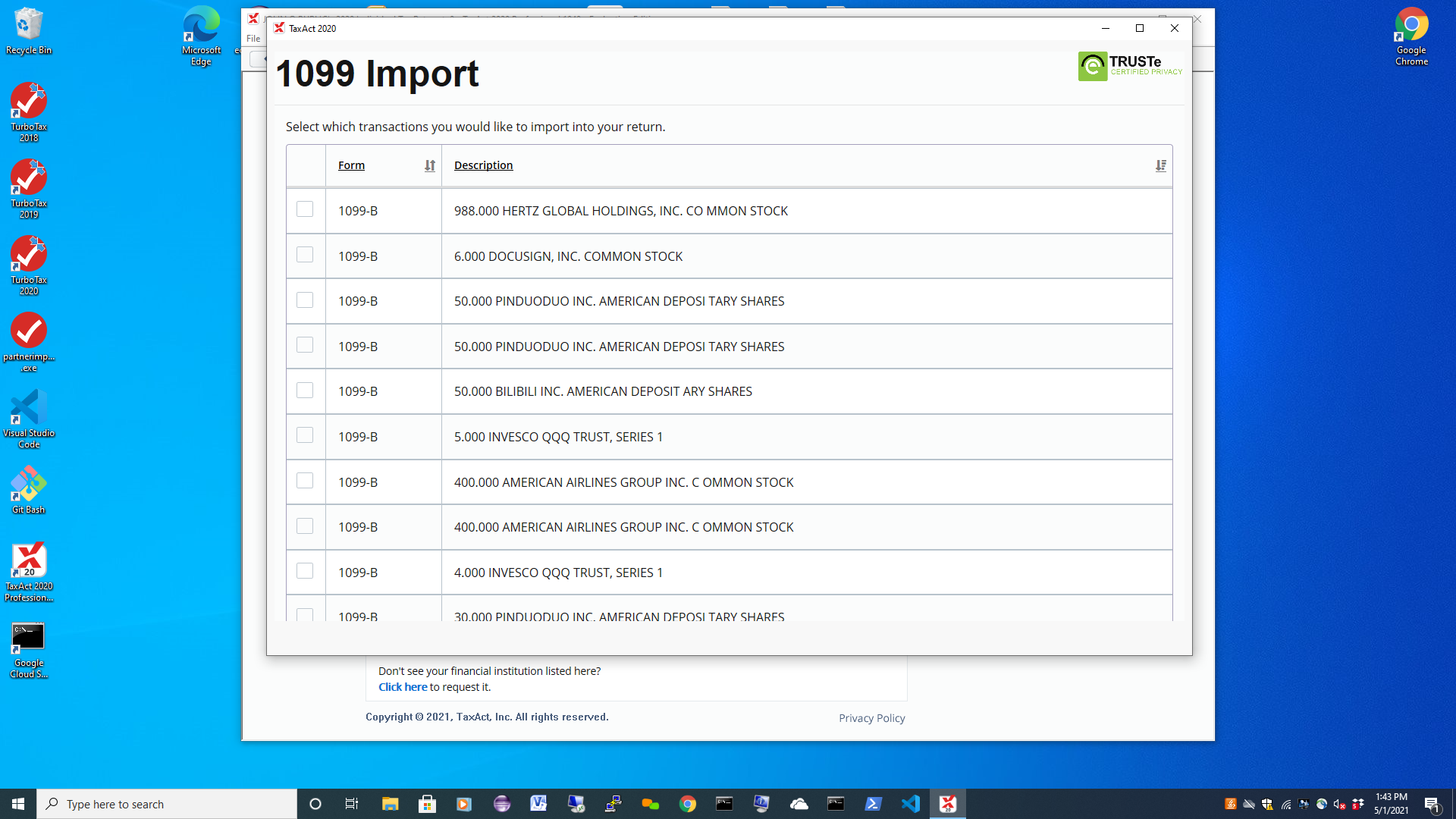 Step 6: Scroll to bottom of screen, click "Select All", click "Continue".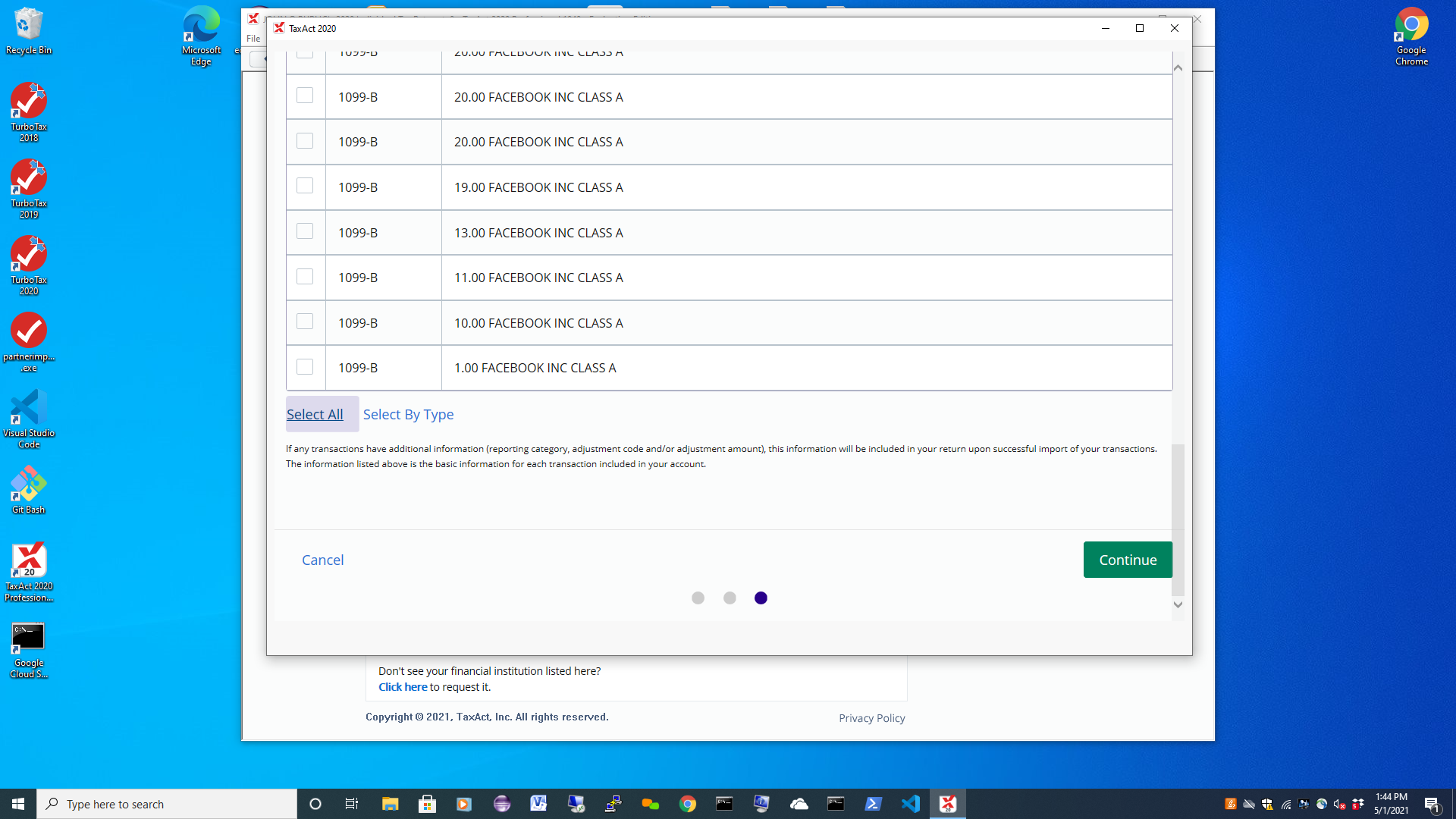 Step 7: Click "OK"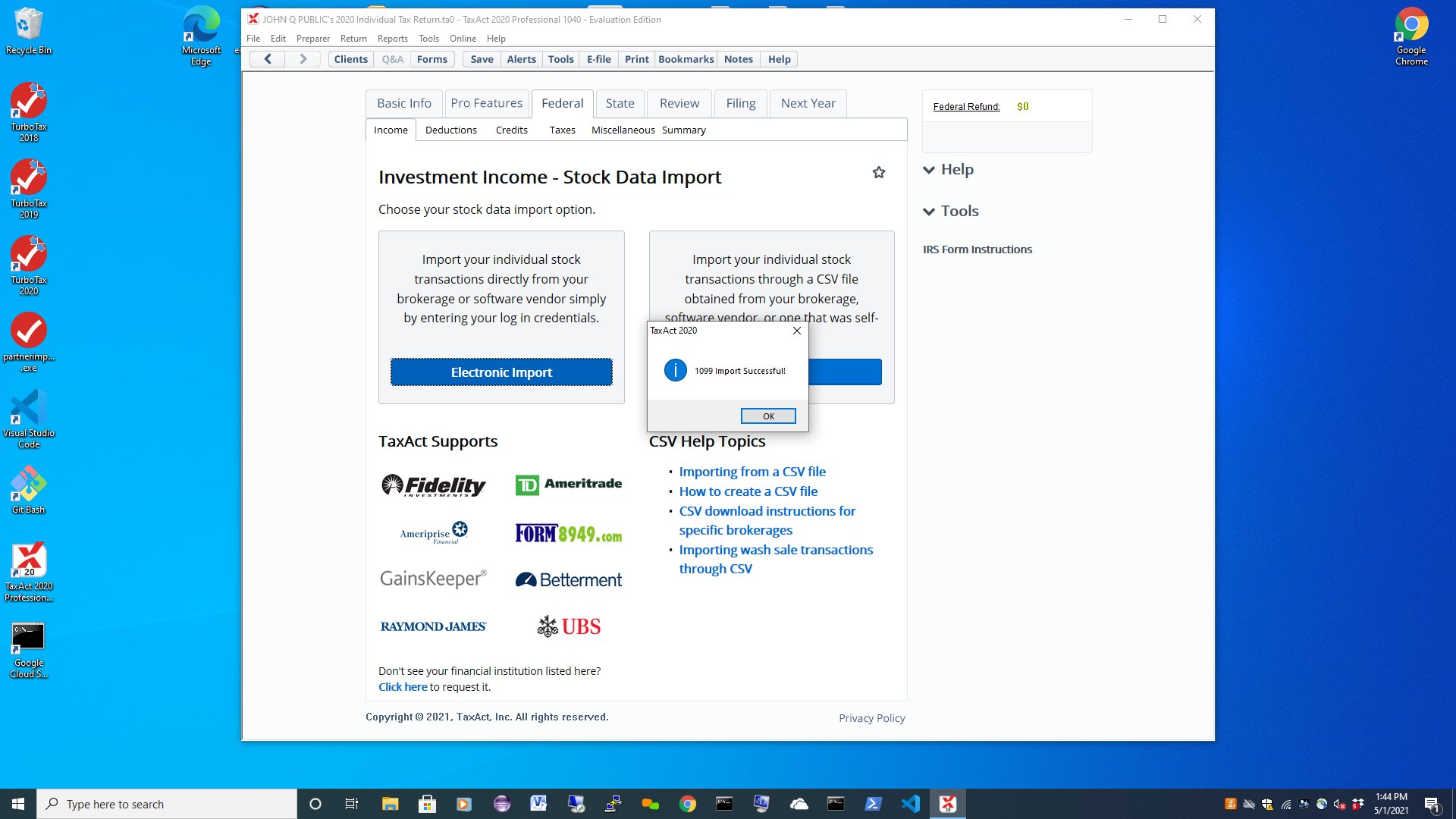 Step 8: Click "Continue"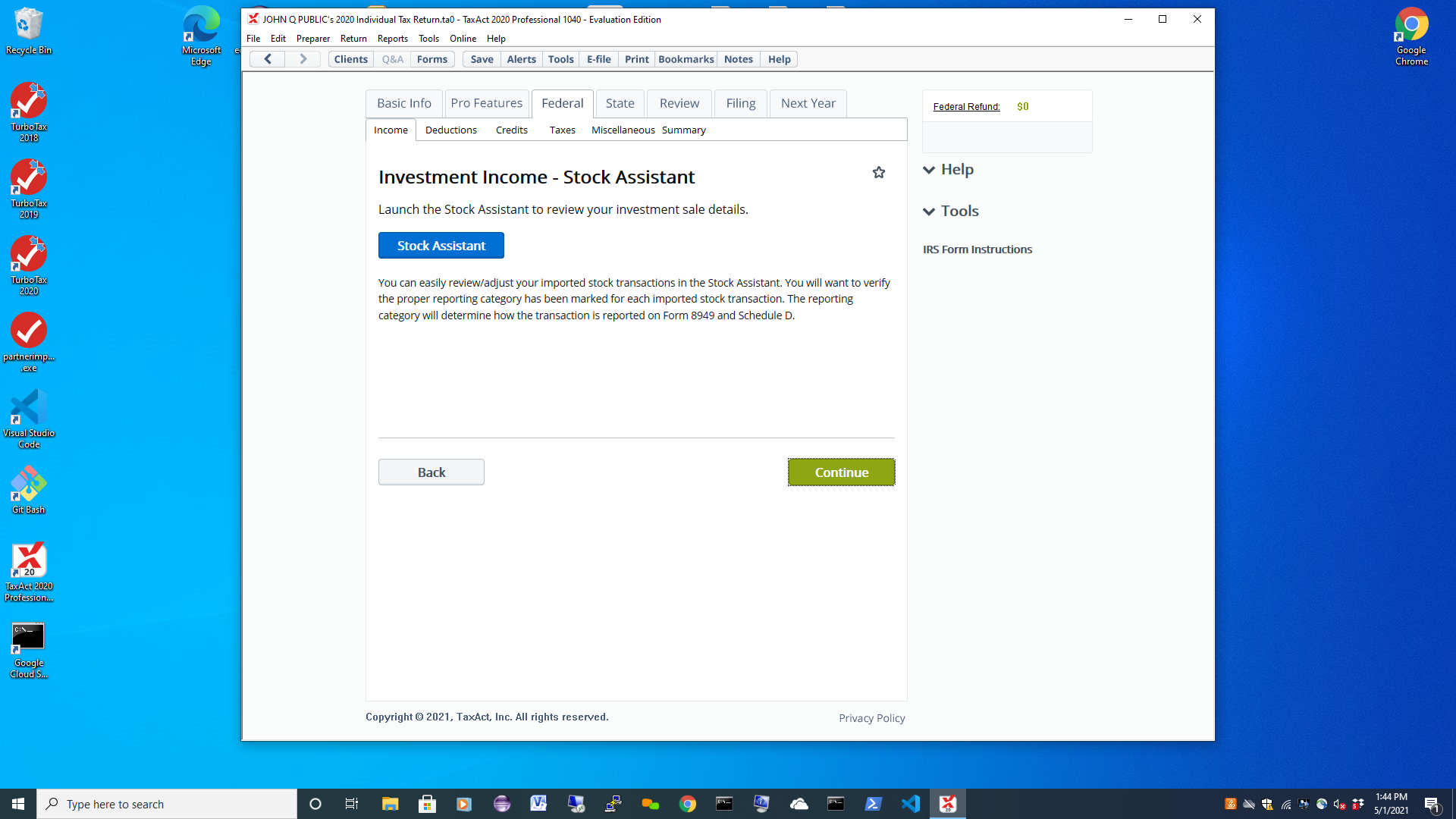 Step 9: View "Investment Sales - Summary"