TaxSlayer Integration
Website: https://www.taxslayer.com
YouTube Channel: https://www.youtube.com/c/taxslayer
Users of Form8949.com who use TaxSlayer for tax prep have the following integration options:
Enter Detail Transactions
Complete the "Capital Gains Transaction" screen (see below) for each transaction.
Enter Summary Transactions
Complete this screen for each summary transaction.
To indicate this is a summary transaction, check the "Reporting Multiple Transactions on a Single Row" box.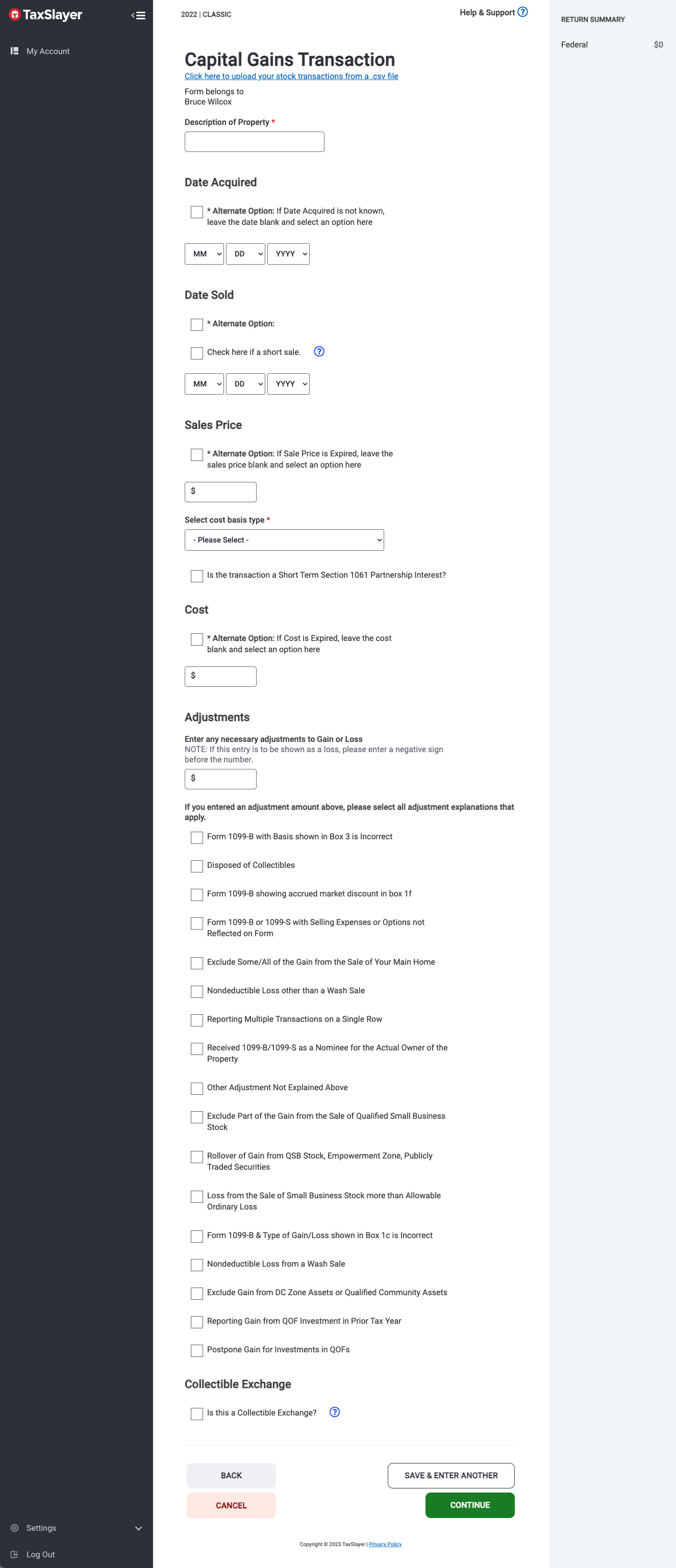 Import Detail Transactions
You may upload a CSV file of transaction data.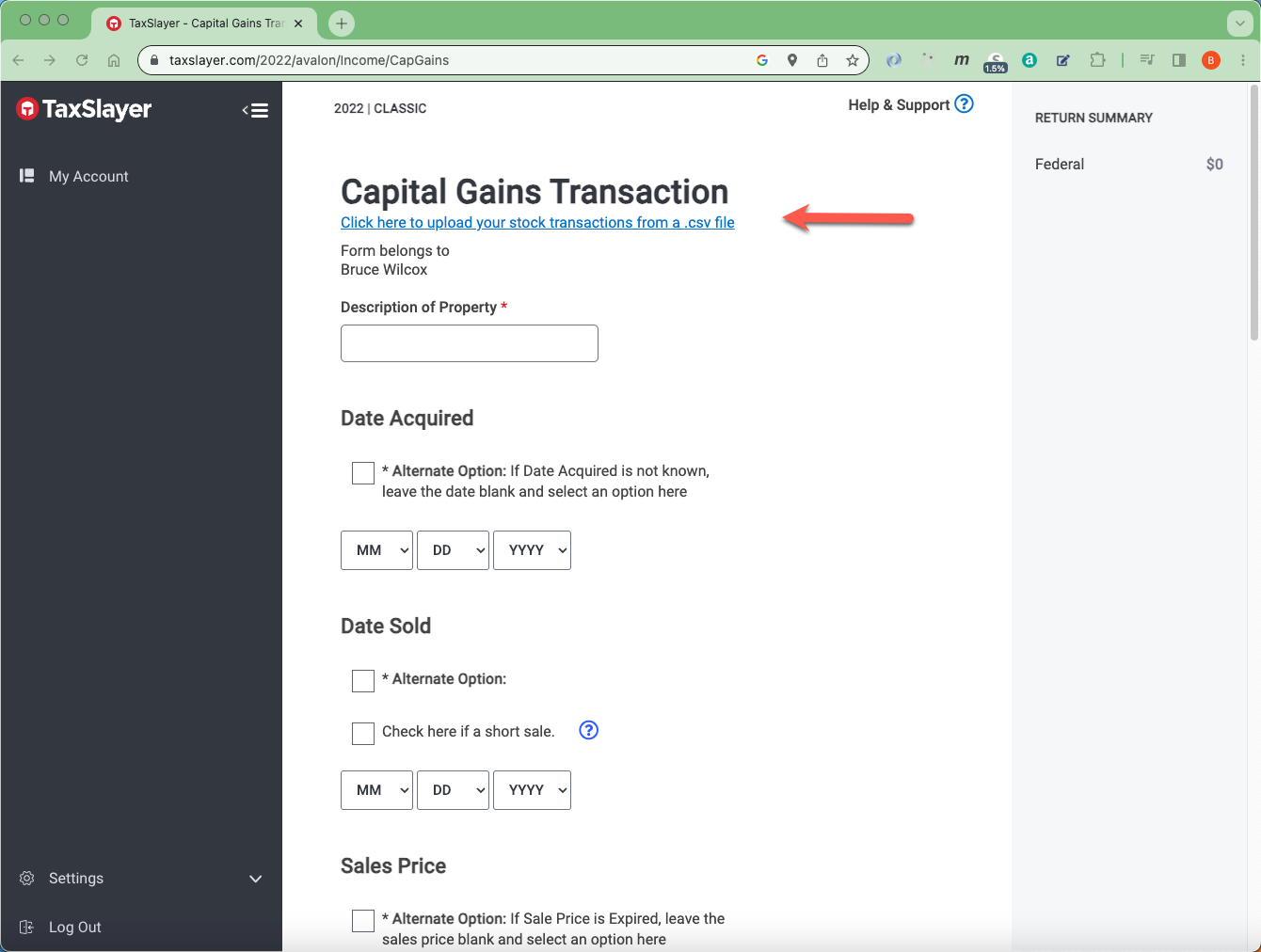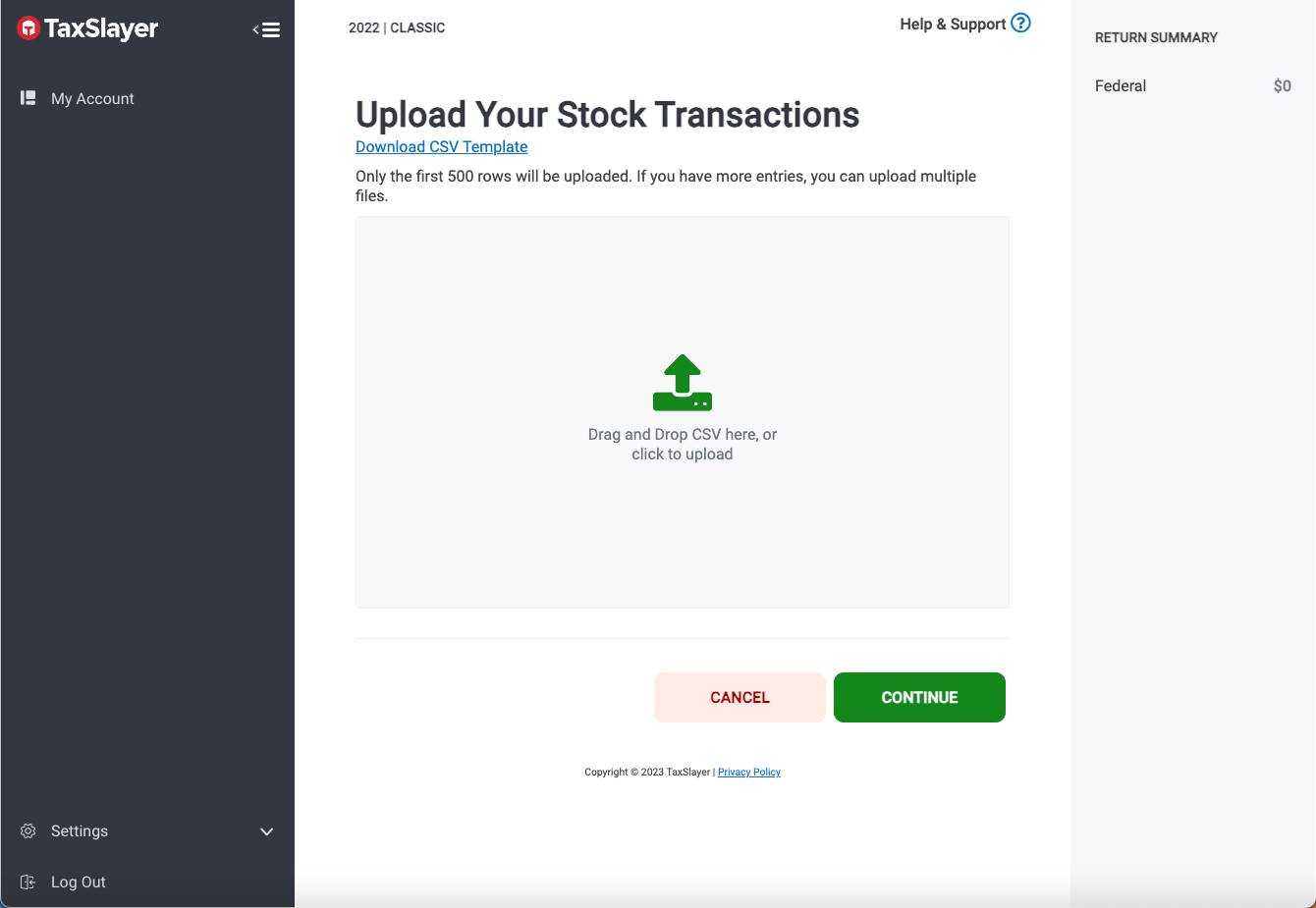 However, the CSV template does not provide for:
transactions with adjustments
transactions for which basis was not reported to IRS (Form 8949 Copy B, E)
transactions not reported on 1099-B (Form 8949 Copy C, F)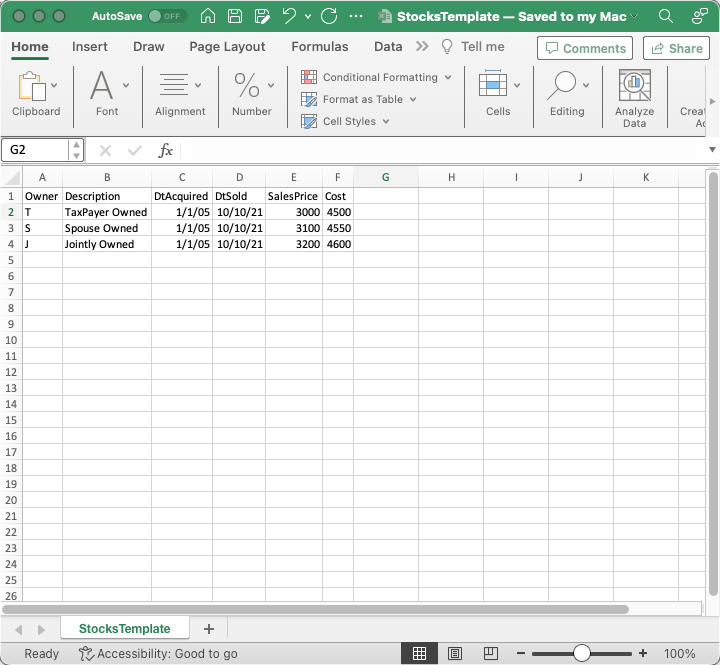 Import Summary Transactions
This option is NOT AVAILABLE.
Attach Form 8949 Statement
This option does not appear to be available.
---
If you have more up-to-date information, please email support@form8949.com.