CoinBase Clients
At Form8949.com, we help you minimize the time and expense of complying with the tax reporting requirements related to your stock trading activity.
If you use a Tax Pro, you can save your tax preparer time and save tax preparation fees. If you use tax software, we can help you either (1) import your data into H&R Block, TaxAct, or TurboTax or (2) generate a PDF file for attachment to your return.
All for as little as $12.00.
Realized Gain CSV Download
CoinBase provides a downloadable CSV file containing your realized gain information.
Go to Dashboard
Click on 'Visit taxes' link
Then:
Select 'Documents' (Alternatively, go to https://accounts.coinbase.com/taxes/documents directly)
Click 'Generate Report', as needed.
Download either TurboTax gain/loss report or Gain/loss report
See the screen shot below.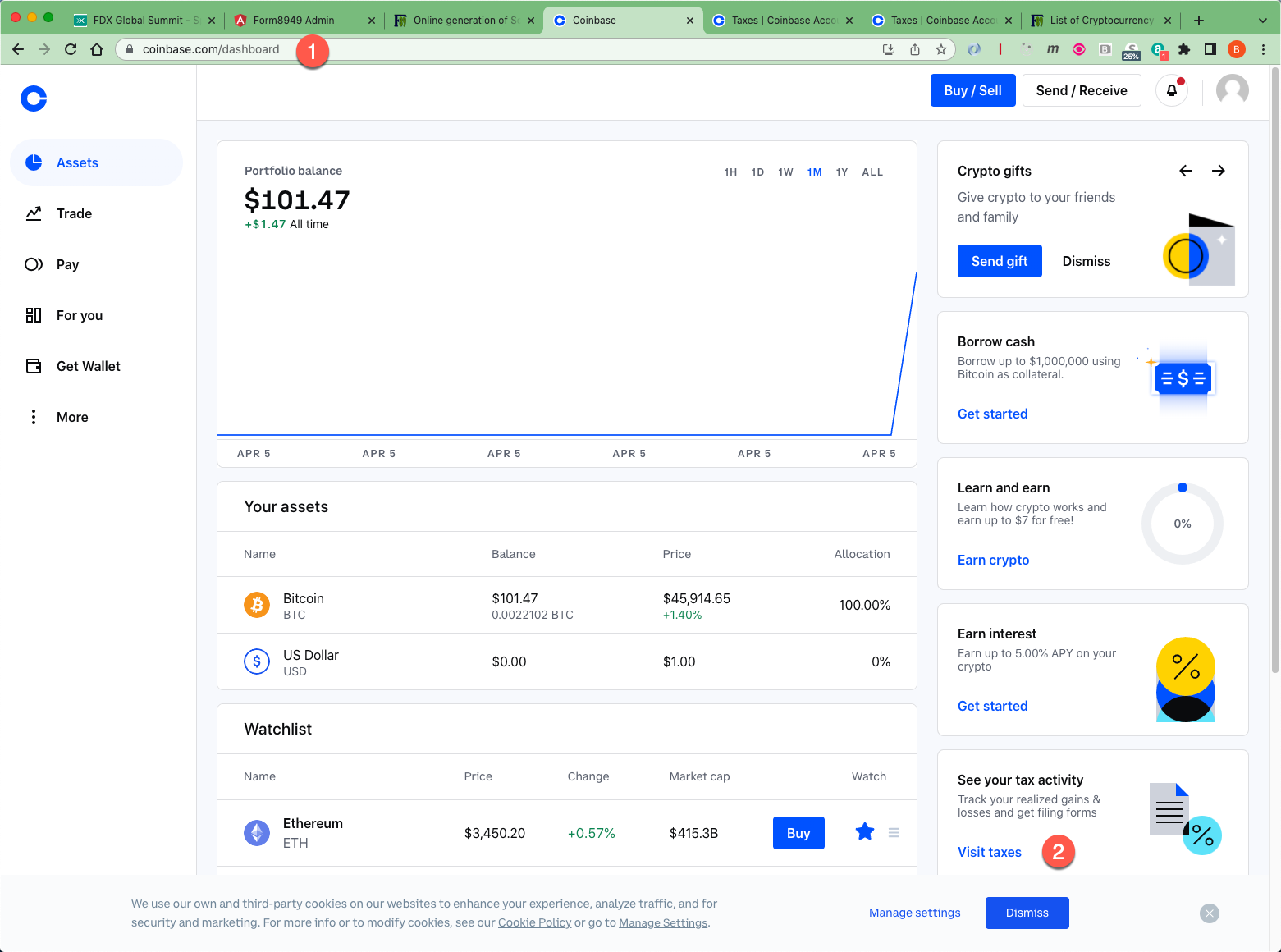 See the screen shot below.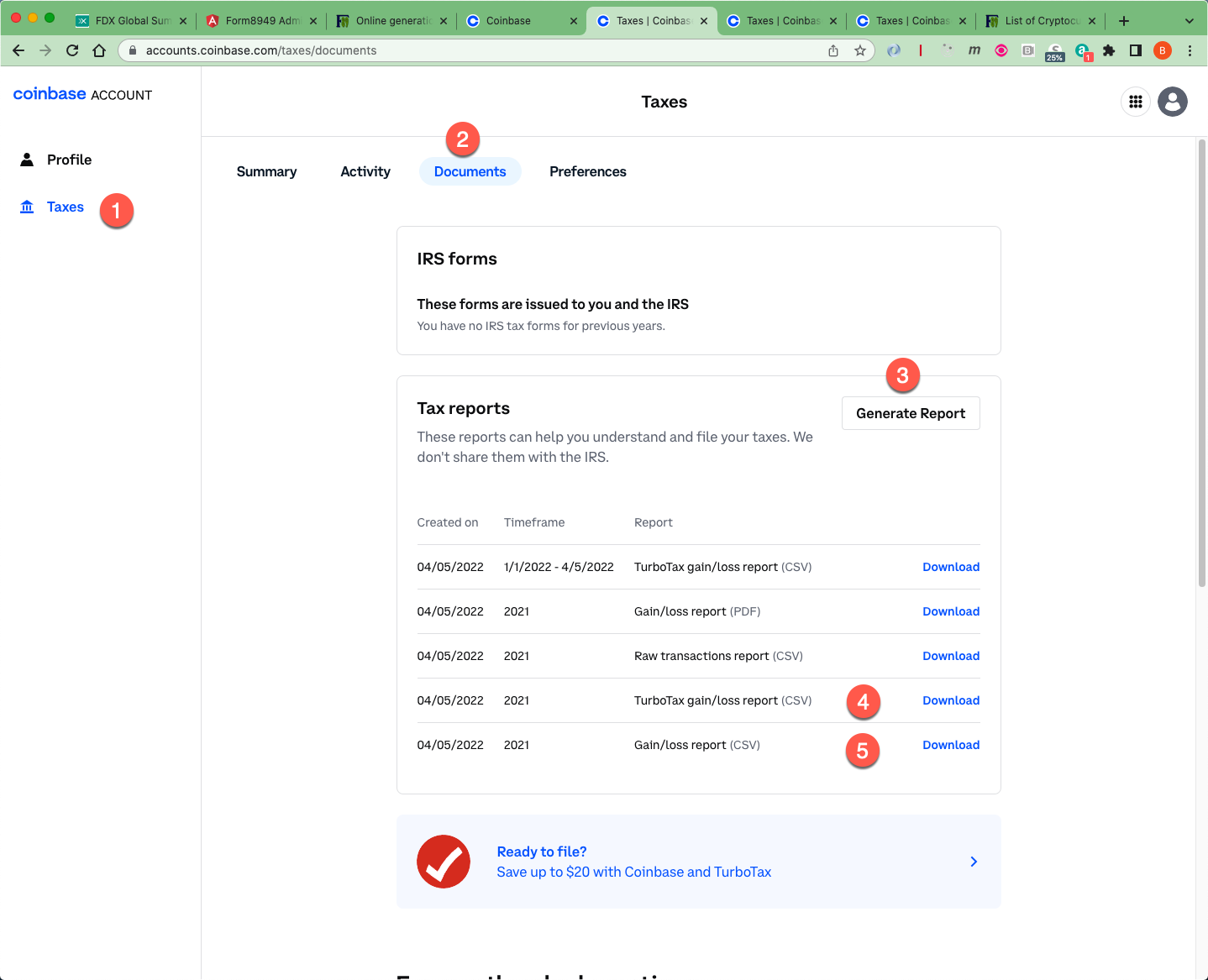 If you have additional or newer information regarding CoinBase downloadable files, please email us at support@form8949.com .