Broker 1099-B Data in OFX Format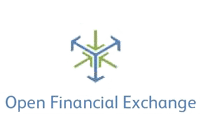 OFX: Some brokers sponsor an accessible Open Financial Exchange (OFX) server from which applications can retrieve your data in a standard XML format in your behalf. Our application can interact with these servers. Other brokers sponsor an OFX server but limit access to specific OFX clients.
List of Accessible OFX Servers
The below list is incomplete and will be updated soon.
Merrill Edge
Merrill Lynch
TD Ameritrade