TaxAct Import
ELECTRONIC IMPORT
You can directly import data from FORM8949.COM into TaxAct.
1. Select Investment Income, Gain or loss on the sale of investments, "Stock data import".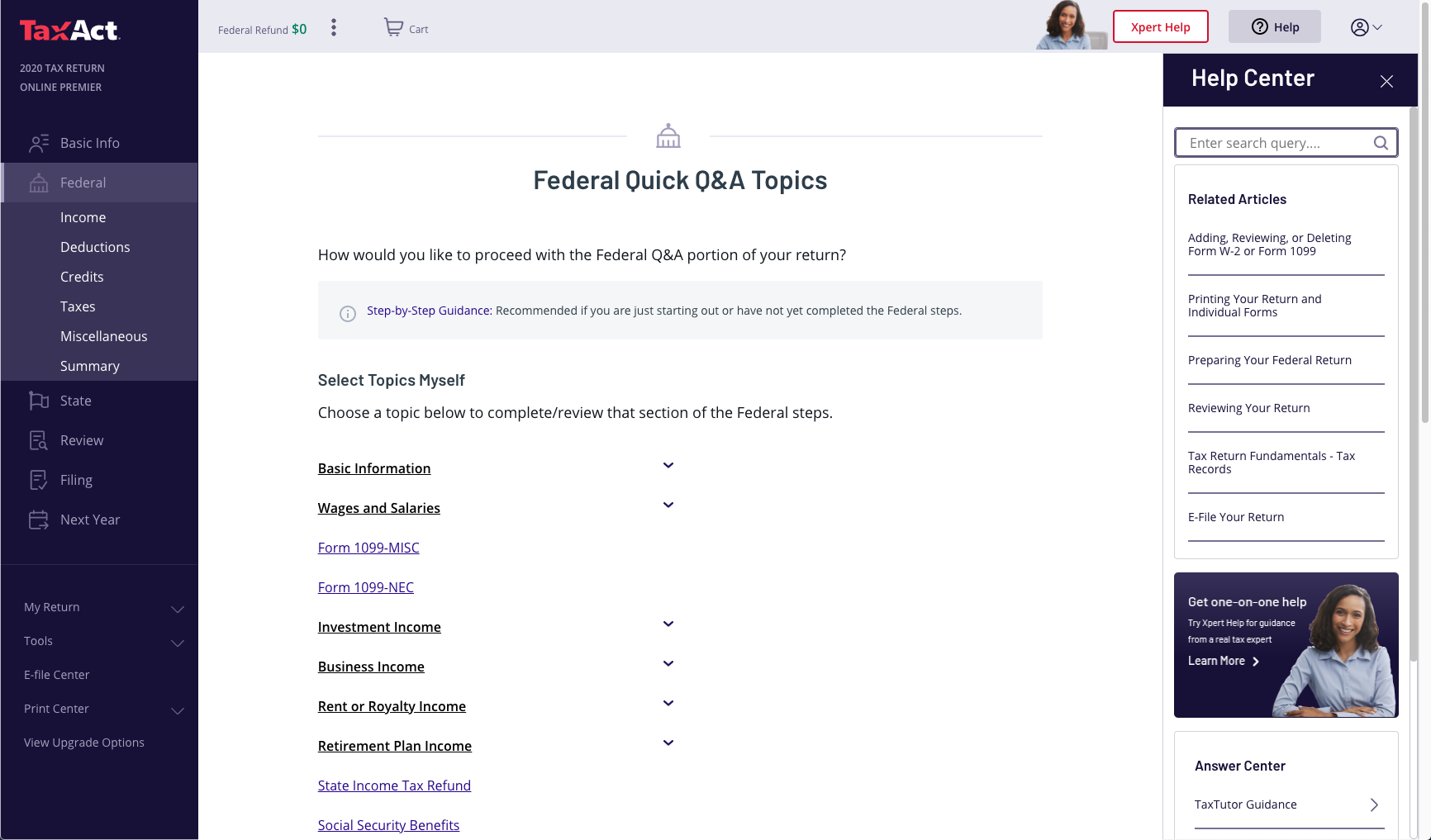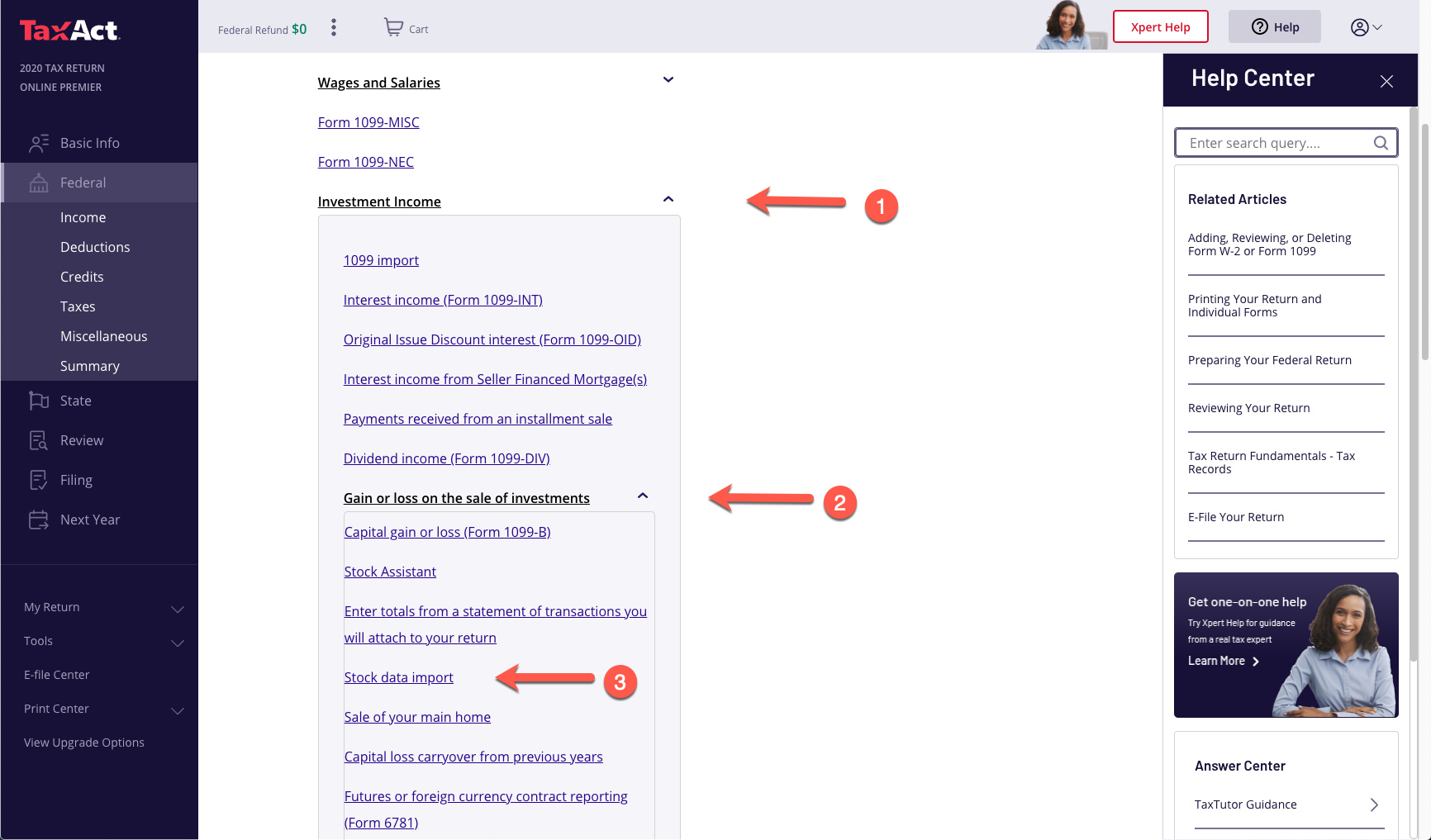 2. Click the "Electronic Import" button.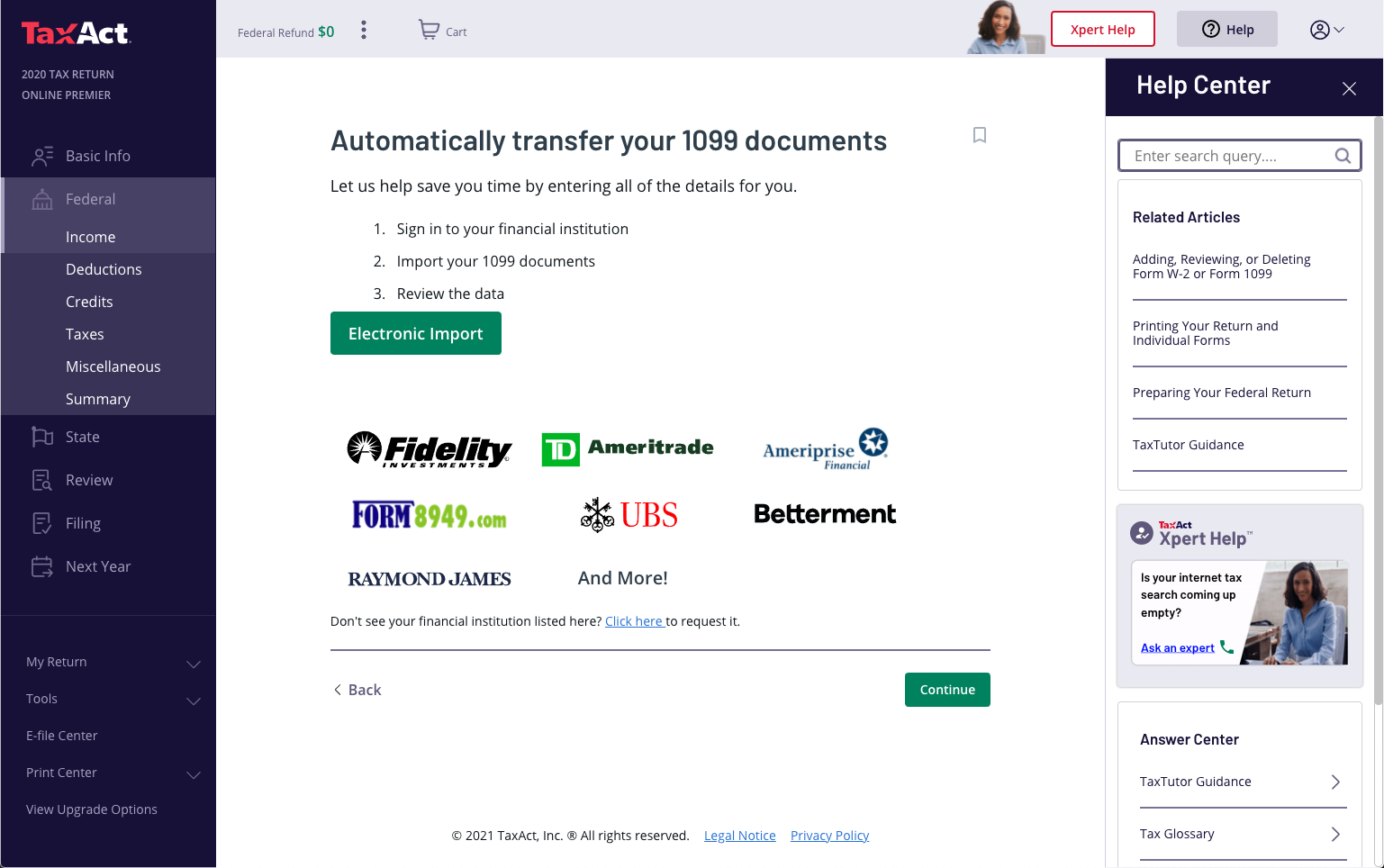 3. Select "Form8949.com" from the list and click "Continue"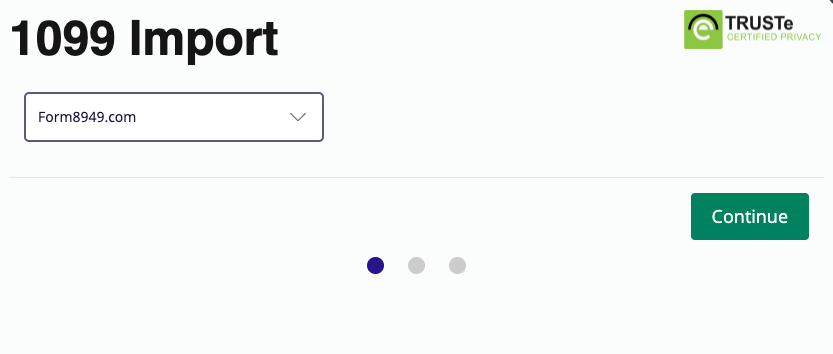 4. Enter your assigned file number and passcode in the spaces provided, click "Continue".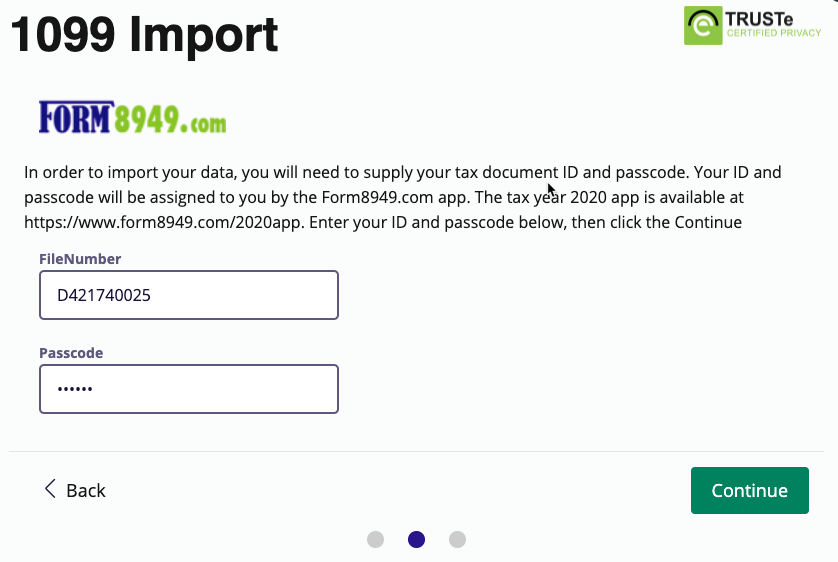 5.Scroll to the bottom of the page, click "Select All", then "Continue".


6. Using the Stock Assistant should not be necessary. Click "Continue".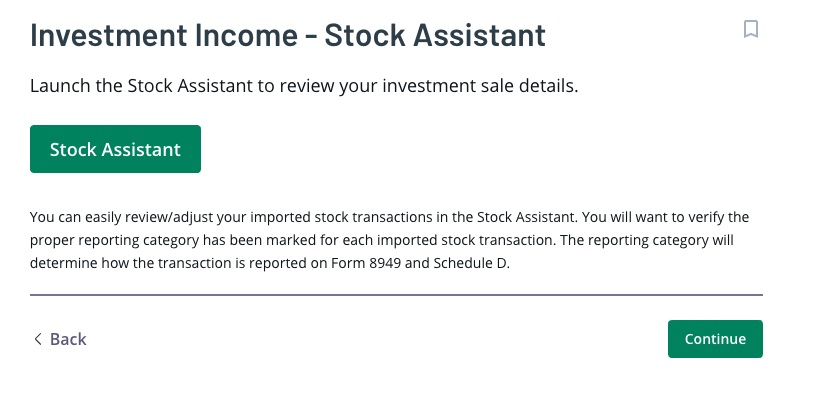 7. TaxAct will show a list of the imported transactions.